He could have called the second victory a considerable leap.

The Railers ran over Springfield Southeast on Friday night, dismantling the Spartans 56-20 to earn their second victory in as many weeks and improve their record to 2-3 on the season.

The offensive explosion was so unprecedented, assistant coach Joe Ryan -- a 16-year veteran of Lincoln's coaching staff -- told the Railers he believed it was the highest point total in his tenure.

Friday night's dominant performance left McDonald with a most satisfying feeling.

"It's nice to have things going like that and score a lot of points," said McDonald. "It's a nice reward for them, for all the hard work they put in throughout the year."

The rout got started early, with the Railers jumping out to a 14-0 first-quarter lead behind touchdowns from quarterback James Leisinger and running back Zac Schleder.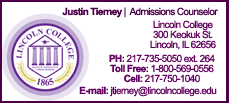 As it turned out, Leisinger and Schleder were just getting started.
The duo combined for seven of Lincoln's eight touchdowns, which included two connections between Leisinger and Schleder on touchdown passes. Schleder ran for two touchdowns and caught two more from Leisinger. Leisinger had three touchdown runs of his own.
After the Railers stormed to their 14-0 lead, the Spartans did mount some resistance. Southeast quarterback Herman Senor found a wide-open Duane Barham on a 46-yard touchdown strike after scrambling for time.
The Railers responded early in the second quarter with a Schleder touchdown reception, but again, the Spartans answered with another Senor touchdown -- this time, a rushing score -- that cut the lead to 21-13.
And that's when the Railer offense really took off.
With the combination of a dominant offensive line, punishing inside runs by Leisinger and Andy Krusz, speedy sweeps to the outside from Schleder and Moses Rogers, and not a single turnover, the Railers rattled off 35 unanswered points over the next two quarters, leading 56-13 until the game's final minute.
Defense and special teams also came up with critical plays during Lincoln's stretch of dominance.
Defensive backs Dane Eimer and Garrett Cooper each came up with interceptions as Senor and the Spartans took to the air in an attempt to get back in the game.
The defensive effort was spurred by some adjustments made by the coaching staff at halftime.
"Really, it was just going back and reiterating some technique that guys have been taught," said McDonald. "There were just a couple plays where guys got out of position and came up on the run. Our defensive line did a great job of putting pressuring on (Senor) and had him running for his life."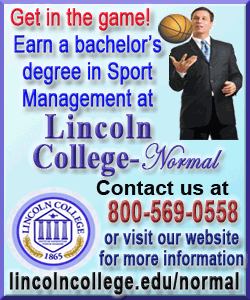 On special teams, kickoff specialist Logan Armbruster kept Southeast guessing with multiple line-drive kicks that turned into fumbles, which, eventually, turned into Railer points on the scoreboard.
In the third quarter, the Spartans only ran three offensive plays, due to Lincoln's unstoppable offense, stout defense and crafty special teams.
The offensive and defensive lines drew particularly high praise from McDonald on a night when the Railers were able to control the line of scrimmage.
"I'm real proud of them," said the coach of his linemen. "Early in the year, a lot of those guys were playing both ways in the heat. Now, we're playing in some cooler weather, and we're able to rotate more guys in. We're playing a little fresher on both sides of the ball."
On a night when the offense scored touchdowns on eight of their 10 possessions and didn't commit a single turnover, McDonald also laid some praise on his senior quarterback.
"The things with James that you don't see are his leadership out there," said McDonald. "He's a pretty intense guy and a very competitive kid. He's a very composed guy. He's able to relay information to the players, if there's something a little different that we need to tweak. But I think he did a great job tonight."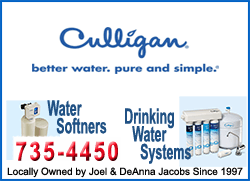 The Railers' running attack was led by Schleder, who finished with 113 yards on 14 attempts along with his three rushing touchdowns. Rogers was close behind, with 111 yards on 14 attempts, while Krusz had 12 attempts for 65 yards and Leisinger had 57 yards on eight attempts. Anthony Cannon finished with 45 yards and a touchdown on seven attempts for Lincoln.
Leisinger was 2 for 7 for 21 yards, with both completions being touchdown passes to Schleder.
[By JUSTIN TIERNEY]
Justin Tierney's Railer football reports