Illini buck the Broncos
Illinois 4-0 for the 1st time since 1951
By Jeff Mayfield

Send a link to a friend
[September 26, 2011] CHAMPAIGN-URBANA -- In 1951, milk cost 92 cents, bread was 16 cents, gas cost 19 cents, and a new car would set you back $1,500. It was also the last time the Illinois Fighting Illini started a football season 4-0. But that's what happened Saturday in Champaign as the Illini broke the Broncos of Western Michigan 23-20. It was like the throw-in in a bad double date, but it did get the job done.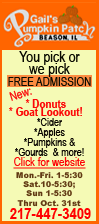 Going into this season, I was among the faithful who felt like the Illini would go as far this season as their favorable home schedule and their offense would take them. Instead, it's the defense that deserves another game ball. The Illinois defenders stonewalled the vaunted Western Michigan aerial attack and held them to just seven second-half points.

The Illini defense also held WMU to a grand total of 35 yards rushing, good for a minuscule 1.7 yards per carry. Illinois actually improved on their No. 7 national ranking in fewest yards allowed per game. Before the game this stingy unit was permitting only 63.7 ypg, and after the victory they have whittled that total down to only 56.5 ypg! This unit will be severely tested next week in their Big Ten home opener as Northwestern plans to return all-Big Ten quarterback Dan Persa, who is one of the best in the league.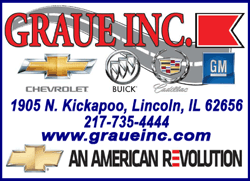 Illinois' offense was balanced if not exciting during this win. The stable of running backs came up huge in this contest. Troy Pollard had a career day by carrying the pigskin 14 times for 133 yards, which is good for 9.5 ypc, and that will work in just about every game. Freshman Donovan Young also ran for 100 yards on only 12 runs, which figures out to 8.3 ypc. And he also scored a touchdown.
Fighting Illini quarterback Nathan Scheelhaase led the team to the winner's circle again by going 14 of 20 for 133 yards and a touchdown. He continues to show his composure and poise in leading the team. He is completing more than 70 percent of his passes.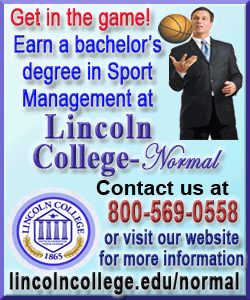 Do I dare say how that 1951 Illini football team fared? They went undefeated the rest of the year (though they did have a tie game that season), won the Rose Bowl and were considered the national champions. I doubt I'm alone in wishing for a repeat of that stellar season. I'd love to have something special to someday share with my grandchildren. Will begin to find out how good this Illinois team is during this next game.
(A special note of thanks to David and Helen Breeze of Taylorville [and to Dan and Lisa Barry, now of Chicago] who treated my family to the ultimate Illini fan experience in the box on Saturday.
I also want to give a shout-out to Payne Mayfield, who scored his first career touchdown versus Mount Zion and has helped his team to a 4-2 record so far. Nice going!)
[By JEFF MAYFIELD]
Respond to the writer at jmayfield@ctitech.com.