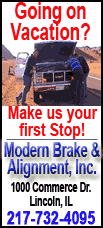 His remarks came during a deed transfer ceremony at the site on Eighth Street where both the old ALMH and predecessor Deaconess Hospital stood for a combined 109 years.

"We are very appreciative of the gift of the land from the hospital," Snyder said. "This property has been a place where the community has experienced healing, and we want to be a good steward of the gift."

ALMH's donation includes both the property where the hospital stood and the employee parking lot on the opposite side of Eighth Street.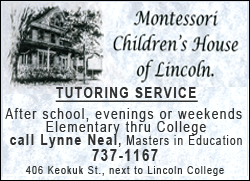 A concept plan is being made possible through the generosity of Robert J. Woods and Joan Jarrett Woods through the Woods Foundation. The plan will include an overall design to guide the development of the site into public space intended to promote the health and well-being of the citizens of Lincoln, Snyder said. It will lay out economically feasible recommendations for park features such as equipment, landscaping, facilities, parking and overall aesthetics, as well as designated areas for walking, recreation and gatherings.
Lisa Kramer, a professional engineer and owner of Prairie Engineers in Lincoln, and Kent Massie, senior landscape architect with Springfield-based Massie Massie and Associates, will lead the project, which will be driven by community suggestions. A public meeting has been set up for 7 p.m. Oct. 13 in the cafeteria at Central School for anyone interested in presenting ideas for the park.
"We invite people to come and share their thoughts and ideas. If you've always dreamed of an amenity in Lincoln that would enhance our community's health and wellness, please come share that dream," Snyder said. "We want this park to be filled with healthy activities that are fun and sustainable."
Snyder has appointed a steering committee to oversee the process. The members are Todd and Tate Mourning, Candy Letterly, Njeri Bere, Marcia Greenslate, Alderwoman Kathy Horn, Bill and Jean Gossett, Wayne Cox, Roy Logan, and a Lincoln Community High School student to be named later.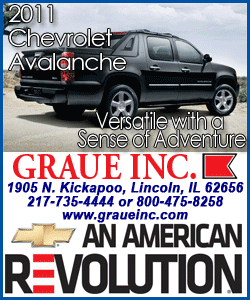 This is the third major property donation ALMH has made from its former site. The first two were given to the Lincoln Elementary School District and St. John United Church of Christ, while smaller gifts of furniture and building materials were distributed to other community groups.
"The hospital is pleased with the opportunity to partner with the city of Lincoln and provide this gift of land that will be used to further benefit our community," said Dolan Dalpoas, ALMH president and chief executive officer. "We could not be more delighted with the city's intentions to adopt the hospital's mission to improve health at the site where we delivered that mission for more than a century."
Added Snyder: "I'm excited about engaging the public in this process. It will reflect community needs and desires. This health park will be a great addition to our community."
[Text from file received from Abraham Lincoln Memorial Hospital]