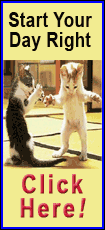 "Progress is as good as we could have hoped, which is not the same as perfect or ideal," said Alexandra Wrage, president of anti-bribery consultant TRACE.
Wrage was interviewed by phone from the United States on Saturday, the day after Blatter announced a limited slate of reforms approved by his executive committee.
Wrage said the 13-member panel led by Swiss law professor Mark Pieth worked at "lightning speed" to present FIFA with a first phase of reform proposals.
However, FIFA's executive committee did not fully address many of the panel's requests, and shifted most decisions to 2013.
"I know there is a lot of cynicism, and I share some of that," Wrage said, acknowledging suspicion among many soccer fans over whether FIFA has a genuine desire to change after bribery and vote-rigging scandals. "Although I think things are going as well as they can at this point."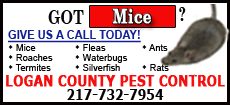 While FIFA has committed to revamping its ethics court and exerting tighter financial controls, the measures -- which still need final approval next month from FIFA's 208 member nations -- fell short of Wrage's expectations.
Blatter's colleagues did not grant the Pieth panel's "fundamental" request to guarantee executive committee seats for the elected ethics and compliance officials. They also did not create a separate nominations committee tasked with proposing and vetting candidates for future FIFA positions.
"I'm disappointed by that. That is one of the things I felt was very important," said Wrage, a Canadian lawyer and global authority on anti-bribery compliance.
Blatter emerged from Friday's session with Pieth at FIFA headquarters hailing "unanimous" backing from his 24-man ruling committee on a "historic" day for his reform mission.
Yet proposals such as revising the ethics code and requiring greater transparency in FIFA's commercial deals, worth $1 billion annually, were not mentioned.
The executive committee also did not vote on potentially tricky decisions to cut their tenure by imposing term limits, and diluting their power by bringing independent outsiders into FIFA's inner circle.