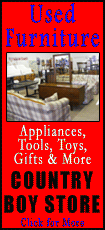 The Redbirds (20-15, 6-3 MVC) struggled to find an offensive rhythm against SIU (20-9, 7-2 MVC) starter Alyssa Wunderlich. Wunderlich improved to 8-1 in the circle, holding Illinois State to one run on just four hits.

Senior Jordan Birch had another strong outing in the circle and pitched out of a pair of jams early in the contest, before conceding two runs, one of them earned, in the bottom of the fifth. Birch scattered six hits and recorded four strikeouts around just one walk in the complete-game effort. The loss dropped Birch's record to 12-9 on the year.

In their first at-bat, the Redbirds put runners on first and second, but were unable to take the early lead. Junior Lauren Kellar singled and senior Lizzie Andrews coaxed a two-out walk. Then Saluki second baseman Jayna Spivey made a great play on a well-hit ball to the right side to retire the side.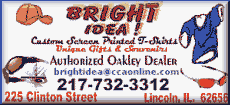 Southern Illinois threatened in both the second and the third, but Birch was able to get a pair of key strikeouts to keep SIU off the scoreboard. In the second, Allie VadeBoncouer reached on an error to start the frame and advanced to second on a sacrifice bunt, before Meredith Wilson's single to left put runners on the corners with just one out. Birch fanned Spivey for the second out and got Morgan Barchan to pop out to end the threat.

Kayln Harker and Mallory Sellers led off the SIU third with a pair of infield hits and moved to second and third on a sacrifice bunt. Birch countered by inducing a groundout by Hayley Gorman and struck out VadeBoncouer to strand two more.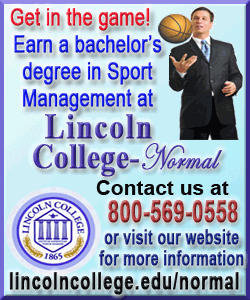 Kay broke a scoreless tie with her sixth home run of the season, a solo shot to left, before Andrews followed with a single through the right side. However, Wunderlich would strand Andrews at second and end the frame with a pair of fly-outs and a groundout.
After leaving a combined six runners on base in the second through fourth innings, Southern Illinois capitalized in the fifth. Sellers led off the inning with a walk and advanced into scoring position on a sacrifice bunt. Gorman tied the game 1-1 by belting a double to right center that was nearly hauled in by Andrews. VadeBoncouer followed with a hard-hit ball to short that was mishandled by freshman Lindsey Greene and allowed Gorman to score from second to give the Salukis a 2-1 advantage.

The Redbirds got a leadoff runner on in the seventh, but could not plate the tying run, as Katie Bertelsen came out of the bullpen to record the final out for the Salukis and notch her third save of the season.

Illinois State will look to bounce back Wednesday in a nonconference matchup at in-state rival Illinois. The first pitch is slated at 6 p.m. from Eichelberger Field in Urbana.
[Text from file received from Illinois State]