She stepped onto the 18th green two shots from the all-but-certain title. Her first putt went within 1 foot, and she calmly lined up the winner.
That's when Kim joined Scott Hoch and Doug Sanders in golf infamy, and that's when Sun Young Yoo seized an improbable second chance.
After Kim inexplicably missed a 1-foot tap-in on the final hole of regulation, Yoo won the LPGA Tour's first major of the season with an 18-foot birdie putt on the first playoff hole Sunday, earning her first major title.
"I thought I had no chance," Yoo said. "I thought I.K. was going to make the putt, but it didn't happen."
Kim lived every golfer's nightmare, and the 23-year-old South Korean who lives near Los Angeles couldn't explain any of it. After barely missing a long birdie putt, she concentrated fully on her tap-in, and thought she hit it decently -- but the ball toured the lip of the cup before coming out on the same side it entered.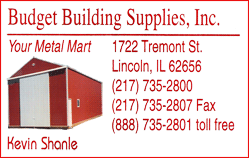 Kim raised her left hand to her mouth and turned her head away, unwilling to look at what had just happened at her feet. Fans at Mission Hills gasped, groaned and screamed in a chorus of shared pain.
"I played straight, and it actually just broke to the right, even that short putt," Kim said. "So it was unfortunate on 18, but ... I feel good about my game. It's getting better."
After tapping in for a bogey that dropped her into a tie with Yoo, Kim raised both hands to her ears as she left the green, elbows in front of her as she stared down blankly at the bridge while walking to the scorers' tent. The playoff ended four strokes later, with Yoo confidently seizing her second career LPGA Tour victory when Kim couldn't relocate her groove.
"On the playoff hole, it's just hard to kind of focus on what's going on right now," Kim said. "Because I was still a little bit bummed (about) what happened on 18, honestly."
Yoo also lurked in the pack with steady play while five players held the lead Sunday. After finishing with a par in the group before Kim, Yoo figured she would collect a fat runner-up check and head home to Orlando.
And then Kim made a mistake reminiscent of Hoch's missed 2-foot putt that would have won the 1989 Masters, and Sanders' miss on a 3-footer to win the 1970 British Open.
"She's a great putter," Yoo said about Kim. "She really doesn't miss those kinds of putts, but ... that's golf. You never know what's going to happen. I was just watching from the putting green, and that's some luck."
Yoo got to make the traditional leap into the frigid waters of Poppie's Pond, while Kim's miss on the Dinah Shore course will go down in LPGA Tour infamy.
She'll have more than $182,000 to console her -- along with the knowledge she had been the most consistent contender amid the wild momentum swings of the final round. She went bogey-free through 17 holes, making a 15-foot birdie putt on the 16th and a 20-footer on the 17th to break a three-way tie for the lead.