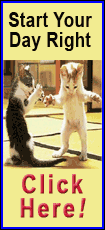 "It's going to be a good game," Baylor star Brittney Griner said after the Lady Bears took care of Stanford 59-47 in the nightcap. "We beat them earlier in the season, but we've got to erase that. This is the game everybody wants."
The Irish (35-3) have been talking about it ever since losing last year's national championship 76-70 to Texas A&M after dispatching UConn in the semifinals.
They reached the title game again behind Skylar Diggins and Brittany Mallory, both of whom saved their most spectacular plays for overtime in Notre Dame's 83-75 win over Connecticut.
Diggins scored 19 points and had a crucial rejection to thwart a 2-on-1 fast-break and Mallory snapped out of a long-range shooting funk with two big 3-pointers in the extra period.
This was the second straight time the Lady Bears beat their bitter Big East rivals in the national semifinals, something they also did in 2001, when they won their only national championship.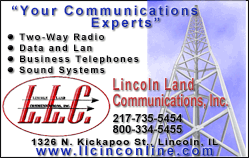 Notre Dame (35-3) also beat the Huskies (33-5) in the semifinals last year, ending Maya Moore's brilliant career and the Huskies' bid for a third straight national championship.
Beating Geno Auriemma's Huskies again made it all the sweeter.
"It's great getting to the championship game and it's the exact thing that happened last year," Mallory said. "But we've had a battle with them all year. We played them three times before this game. And they won the last game. ... It couldn't be a better way to go to a championship."
The Irish blew a big lead in the closing minutes of regulation and fell behind in overtime as Bria Hartley sank a 3-pointer to cap an 11-2 UConn run and give the Huskies a 70-67 lead with all the momentum.
Diggins tied it with a 3, and then Mallory broke out of a shooting slump with her two big 3s.
The two hooked up for a game-turning play in overtime when Diggins stood her ground on a fast break, blocked the shot to prevent the Huskies from retaking the lead, then fed Mallory at the other end for her second important 3.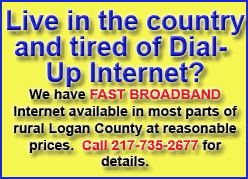 "That was game-saving. That was huge," Notre Dame coach Muffet McGraw said. "That would have turned it around if they made that layup. (Diggins) sprinted the floor, made that huge play. It gave us such a big momentum lift, and Britt hitting that 3 made it a huge play."
Connecticut and Notre Dame were tied at 67 after regulation. UConn closed with an 8-2 run that was fueled by a series of hustle plays from Kelly Faris, who had a steal and a basket and four free throws in the final 90 seconds.
The Huskies, who were led by Stefanie Dolson's 20 points despite foul trouble, stretched their run to 11-2 when Hartley opened the extra period with a 3-pointer.