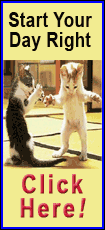 Peavy pitched four shaky innings and Paul Konerko had three hits for the Chicago White Sox in a 13-10 win over the Cincinnati Reds on Sunday.
Peavy, hampered by injuries since 2009, allowed four runs on seven hits and a walk in his last spring training tuneup. He is set to face the AL champion Texas Rangers on Saturday.
"I can't wait to go out Saturday and worry about nothing but getting Ian Kinsler out to start the game," Peavy said. "I'm glad it's the end of spring training. I'm ready to strap it on."
Peavy said he didn't locate his fastball very well but was pleased with his breaking ball.
"This was a blessed spring. We haven't talked about my arm at all," he said.
Konerko had an RBI double and two singles. Dayan Viciedo hit a three-run homer off Cincinnati starter Mat Latos.
Acquired in an offseason trade with San Diego, Latos allowed five runs and eight hits in 5 2-3 innings. Latos left his previous start early with a strained left calf but had more trouble this time with the wind than his calf.
"His velocity was down but his breaking ball was better," Reds manager Dusty Baker said. "I didn't see any signs that his calf was bothering him."
Joey Votto had three hits for Cincinnati and Jay Bruce added an RBI double.
Rookie catcher Devin Mesoraco hit an RBI triple off Peavy.
Ryan Ludwick and Chris Heisey, expected to share playing time in left field for the Reds, both homered in the ninth off Zach Stewart.
Baker will decide which of them to play based on matchups. Ludwick is likely to start the season opener Thursday against Mark Buehrle and the Miami Marlins in Cincinnati.