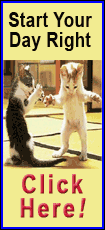 Nicolas Batum added 24 points for Portland, which is 5-5 since interim coach Kaleb Canales replaced the fired Nate McMillan.
Oregon native Kevin Love had 26 points and nine rebounds for the Timberwolves, who have lost eight of their last 10 games. Minnesota used just nine players.
Both teams have been struggling to remain in the playoff picture. The Timberwolves have had injuries, including the loss of rookie Ricky Rubio for the season, while the Blazers have been adjusting to the dismissal of McMillan and the trade of starters Marcus Camby and Gerald Wallace at the deadline.
Minnesota guard J.J. Barea was out for the fifth straight game with a bruised right quadriceps and forward Michael Beasley missed his third game with a sprained big toe on his left foot.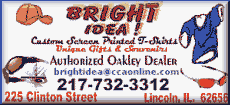 Center Nikola Pekovic, who has missed six games with bone spurs in his right ankle, was with the team on it short two-game road trip to Portland and Sacramento, but coach Rick Adelman said before the game that he would not play
"You don't want to rush him back and then he gets so sore you lose him again," Adelman said.
The game was tied at 27 at the end of the first quarter, but when Love rested early in the second, Portland took a 37-31 lead on Jamal Crawford's pull-up jumper. Portland stretched the lead to 49-42 on another Crawford jumper and the Blazers led 57-50 at the half.
Love had 18 points at the break.
Batum's 3-pointer and free throw gave the Blazers a 79-68 lead with 4:13 left. Batum blocked Luke Ridnour on the other end to pave the way for Aldridge's fast-break dunk, giving Portland its biggest lead of the game.
Ridnour made a 3 to narrow it to 86-82 for the Timberwolves late in the third quarter, but Luke Babbitt made a layup at the buzzer.