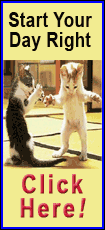 Teemu Selanne scored for the Ducks, and Jonas Hiller stopped 13 shots. Hiller, who has set franchise records with 70 starts and 71 appearances, finished his home slate 19-16-2.
Anaheim captain Ryan Getzlaf had a goal disallowed that would have tied it. Television replays confirmed that his slap shot from the top of the right circle got past Dubnyk a split-second after time expired in the second period.
A delayed penalty was about to be called against the Oilers when Getzlaf took the shot, and Eric Belanger spent the first 2 minutes of the third in the box for holding. Anaheim came up empty on the ensuing power play and finished 0 for 5 overall. Edmonton got its only power-play opportunity when Cam Fowler was sent off for tripping with 4:39 to play.
The Oilers pounced on a sloppy turnover in the Ducks' zone and scored just 15 seconds after the opening faceoff while many in the standing-room-only crowd of 17,266 were still finding their seats on "Fan Appreciation Night."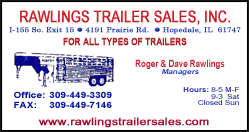 Luca Sbisa misplayed a cross-ice pass from defense partner Sheldon Brookbank, and Jordan Eberle gained control of the puck before setting up Hartikainen in the shot for a 30-foot wrist shot that beat Hiller to the glove side. The 21-year-old left wing from Finland, playing in his 14th game this season and 26th in the NHL, scored again on a deflection of defenseman Ray Whitney's wrist shot from the left point at 6:04.
Selanne, who leads Anaheim with 65 points despite the fact that he turns 42 years old on July 3, put the Ducks on the board at 14:12 of the first with his 26th goal and 663rd of his career.
Niklas Hagman skated the puck out from behind the net as he was being checked by Sam Gagner, then spun around and passed it between Whitney's legs to Selanne for an easy tap-in at the right of the crease. Hagman earned his 300th NHL point on the play.
Selanne isn't expected to announce whether he will return for a 20th NHL season until sometime in July, when he and his family return to Southern California from a 10-week stay in his native Finland. If he returns, he would become the 54th non-goaltender to play at least part of 20 NHL seasons.
The crowd gave Selanne a standing ovation when he was shown on the video board with 5:02 left in the third period, and coach Bruce Boudreau immediately sent him onto the ice for his next shift. Moments later, he was serenaded with chants of "One more year! One more year!"