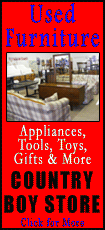 Boston also prevented the Rangers from winning the Atlantic Division and securing the top seed in the Eastern Conference playoffs. New York needs only one point in its final three games to finish first.
Marian Gaborik scored his 40th goal of the season early in the first period, but the Rangers couldn't muster much else against the defending Stanley Cup champions, who also locked up the No. 2 seed. Henrik Lundqvist made 19 saves for New York, which leads Pittsburgh by five points.
The Rangers had won four in a row and six of seven. They outshot the Bruins 19-3 in the third period, but couldn't get even.
The Bruins stormed back in the second period, first with a tying goal from Seidenberg and then the go-ahead tally by Bergeron. Boston, 7-1-1 in its last nine games, swept a weekend in New York with victories over the Islanders and Rangers on back-to-back days.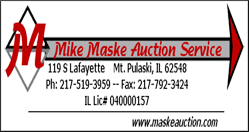 Thomas, who got the day off Saturday, is 5-1-1 in his past seven outings. He made the most of the little bit of offensive support provided by his teammates.
After Brad Richards lost control of the puck as he attempted to carry it out of his own end, the Bruins worked it back around and set up Seidenberg for a slap shot that beat Lundqvist, who appeared to be briefly screened when players crossed in front of him, at 4:00.
Seidenberg was a welcome addition for the Bruins, who got him back after a two-game injury absence -- the only games he has missed this season. Seidenberg has scored in consecutive games after going 26 straight without a goal. The defenseman has five this season.
Bergeron got help from the Rangers in netting his 22nd of the season during a power play with 8:08 left in the second. New York defenseman Dan Girardi had the puck in the corner to the right of Lundqvist, but had it knocked off his stick by Tyler Seguin. He nudged it over to Bergeron, who jammed a shot in at the left post to make it 2-1.
The Rangers' 25th-ranked power play plagued them again as New York went 0 for 3 on the advantage, including a two-man edge for 22 seconds in the third period when Boston took consecutive penalties for unsportsmanlike conduct and delay of game.