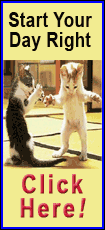 One program has had very little fundamental change since its creation in 1985. The Conservation Reserve Program, known as CRP, has continued to reserve its spot in five farm bills over 25 years.

What exactly is the Conservation Reserve Program?

CRP is a voluntary program designed to help farmers, ranchers and other agricultural producers protect their environmentally sensitive land and improve farm productivity.
Participants plant long-term, resource-conserving covers such as cool season (introduced) grasses, warm season (native) grasses, or even trees and shrubs. Each CRP practice has specific environmental benefits that are achieved on the farm.

In return, eligible landowners receive annual rental payments and up to 50 percent cost-share assistance from the Commodity Credit Corp. to establish long-term, resource-conserving covers on eligible farmland.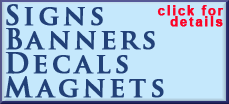 To be considered eligible land for CRP consideration, the land being offered for enrollment must be physically and legally capable of being cropped in a normal manner and must have been planted to an agricultural commodity during any four of the previous six crop years from 2002 to 2007 and the current year.
Why would anyone want to take farm ground out of production to implement such practices?
Well, that is a good question, particularly given the commodity prices we have experienced in the past few years. CRP annual payments have fluctuated with commodity prices over the years.

In 1986, the average price received for corn was around $1.50 per bushel, and the average rental payment per acre for CRP in Logan County was $89.04. Twenty-five years later, the average price received for corn in 2011 was around $6.20 per bushel, and the average CRP rental payment per acre in Logan County was $173.85.

CRP's goal is not to financially compete with highly productive farm ground, but rather to serve as an opportunity for the least productive land.
In many cases the most cost-effective option to reduce erosion is to put the land into a wildlife-friendly cover, which will not only reduce the erosion, but also improve habitat and reduce sediment and nutrient runoff.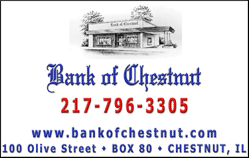 A CRP grass waterway practice improves water drainage on the farm, which will improve the farm's overall productivity.

A wildlife practice may be implemented on a certain field that has a lighter and less productive soil or has a long history of soil saturation or flooding due to its bottomland location adjacent to a creek, river or stream. The wildlife habitat can provide a wide range of recreational opportunities and also lessen the stress of battling Mother Nature year after year when trying to produce a salvageable crop.

Each farm is unique and must be analyzed for which practice will benefit the farm the most. The Farm Service Agency works with the Natural Resource Conservation Service to achieve this goal.

Likewise, the Logan County NRCS office assists the FSA with implementing the CRP. NRCS district conservationist Bill Dickerson and soil conservationist Justin Atkins provide technical knowledge and engineering background to help ensure CRP practices are correctly installed and achieve desired environmental goals. Steve Bracey, resource conservationist for the Logan County Soil and Water Conservation District, also helps design and maintain conservation practices. These individuals have 71 years of combined experience installing conservation practices for the Logan County area.

OK, so CRP programs offer wildlife habitat, soil retention and nutrient runoff protection ...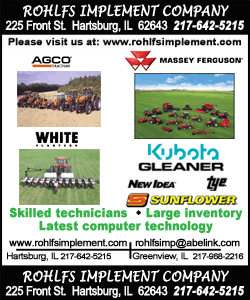 How does an individual go about signing up for these programs?

Two types of CRP signups are offered by the FSA: continuous and general.

The first and most common is "continuous signup." It is available year-round and is not competitive. But, it is limited to environmentally sensitive areas on the farm, such as grass waterways or filter strips.

A "general signup" is periodically available. Land being offered is ranked according to an Environmental Benefits Index and may result in portions or entire fields being enrolled in a grass or tree practice.

The EBI takes into account wildlife habitat benefits resulting from covers on contract acreage; water quality benefits from reduced erosion, runoff and leaching; on-farm benefits from reduced erosion; benefits that will likely endure beyond the contract period; air-quality benefits from reduced wind erosion; and cost.

Each eligible offer is ranked in comparison with others nationwide, and selections are made from that ranking. If you are interested in finding out more about either of these signups, stop by or call your local FSA office.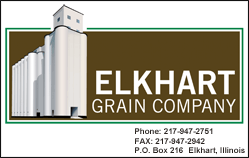 The Conservation Reserve Program in Logan County

Many of you may already be familiar with CRP, as Logan County currently has over 12,000 acres enrolled.

In 2012:
253.8 acres of general CRP expire.

196.5 acres of continuous CRP expire.
This totals 450.3 CRP acres expiring in Logan County.

CRP continues to make major contributions to national efforts to improve water and air quality and to prevent soil erosion by protecting the most sensitive areas, including those prone to flash flooding and runoff.

At the same time, CRP has helped increase populations of pheasants, quail and ducks -- benefits that will make any bird dog wag his tail. Whether you're a hunter, fisherman or just enjoy the outdoors, the CRP helps maintain our land for future generations to enjoy.
[John Peters, Logan County FSA]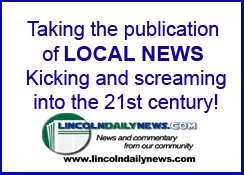 Resources:

Logan County FSA, 1650 Fifth St., Lincoln, IL
217-735-5508, John.Peters@il.usda.gov
This is one of the articles you will find in our special Spring 2012 Farm Outlook Magazine.

The magazine is online now. Click here to view all the articles, which include:

Introduction by John Fulton
Weather: The biggest variable
2011 crop yields
Productivity: Corn-on-corn
Alternative income
Protecting your income with insurance
The value of land conservation
Property taxes on farmland
Land value in Logan County
Increasing yield with aerial application
The importance of Ag Scholarships