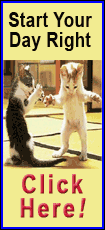 (Copy)

How many employees:

Carolyn Neal (Office Manager)

Stacy Tedrick (Client Service Manager)

Mary George (Administrative Assistant)

Genevieve Larson (Client Services Assistant)

How long have you been a Chamber member?

Over 15 years; we joined the Chamber on September 5th, 1996.

I joined the Chamber because ...

... We affirm the Chamber's mission and support of our community. Networking and fellowship with other businesses is gratifying and encouraging.

Why did you decide to invest in Logan County?

Our roots are here. We value the history, people, land and location of Logan County. While we have clients nationwide and some in foreign countries, we can serve them all from Central Illinois. We are homeowners and our children are educated here. We love our downtown Lincoln office location.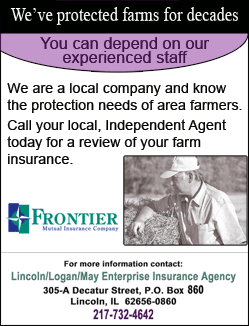 What products and services do you offer to Logan County?
We offer investments and insurance from a Christian stewardship perspective. We are the area's Dave Ramsey Endorsed Local Provider for Investments. As a Certified Financial Planner™ professional, Brad is interested in the "whole picture" of our clients' financial well-being. Our services include insuring against risks, investing for future needs, and tax & estate planning.
What does the future of your business look like?
Brighter than ever! With educated young associates who are working toward their own Certified Financial Planner™ professional designations and the steady, experienced support of the original office staff, we are excited about our business and its future.
With ready access to comprehensive financial planning tools, continuing education, and independent research on stocks, bonds, mutual funds, and annuities, we can stay current for serving clients of all ages.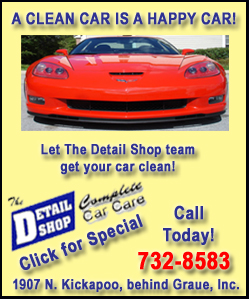 We are expanding our existing office on the second floor of the Regions Bank building this year. We plan to reconfigure a space that we already love to accommodate our growing team to better serve our clients.
Five "Did you know?" Facts about Your Business:
Brad & Carolyn Neal – Brad has 27 years of experience as a financial advisor in Logan County. Carolyn assisted Brad in the office with client service before Mary George joined the team in 1998. Since that time, Carolyn oversees the details of office management from their home in Lincoln. Because we are committed to putting quality service and objective advice first, Brad is proud to be a branch manager and investment advisor with LPL Financial, one of America's largest, most respected group of advisors.
Nathan Neal – Nathan has been coming to the office since he was born. Now he has his own tax business where he partners with Brad Neal & Associates to serve our clients with a variety of tax-planning issues, including the preparation of tax returns. Nathan participates in annual tax-preparer education and certification.
Mary George – Mary joined Brad Neal & Associates in 1998. Her knowledge from her previous role working at a bank lended nicely to many tasks in her new role as Brad's assistant. Mary is delightful, professional and a welcoming first impression to our office.
Stacy Tedrick – Stacy joined Brad Neal & Associates in 2008 from Lincoln Christian University where he worked in the Financial Aid department. Stacy's roles include meeting with our clients and managing client service needs with insurance and investments.
Genevieve Larson – Genevieve joined Brad Neal & Associates in 2010 after graduating from the University of Illinois at Champaign-Urbana. Her concentration of study was in financial planning. Genevieve is our client services assistant in a supporting role to Brad and Stacy.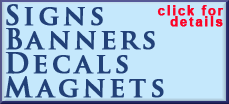 Contact person: Genevieve Larson, phone 217-735-3715
[Text copied from file received from the Lincoln/Logan County Chamber of Commerce]