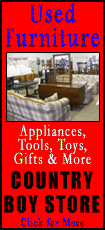 The Thomson Reuters/PayNet Small Business Lending Index came in at 98.2 in March, down from 98.3 in February. The index registered 110.5 in December as companies acquired equipment before the expiration of tax deductions at the end of 2011. PayNet's analysis shows that lending is up 14 percent from a year ago, but it's also at the level where it was during the summer.
PayNet bases its index on new commercial loans and leases granted to small businesses by the lenders in its database. The company says applications for credit by small businesses are at about the same level as they were at the end of the recession in June 2009 -- a sign that many small businesses remain hesitant to borrow even though interest rates are still extremely low. Many companies want to be sure the economy and their sales are growing solidly before they take on debt.
PayNet says its findings show that small business growth is slowing. That may lead to slower growth in the overall economy. The government will report its first estimate of how the economy did during the January-March period on April 27.