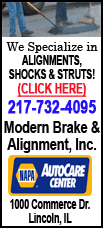 Goldman said that James J. Schiro, a former CEO of the accounting company PricewaterhouseCoopers, will get the job. He will also be chair of the corporate governance and nominating committee.
The lead director job is intended to keep Goldman shareholders from forcing a vote on separating the chairman and CEO jobs. Both are held by Lloyd Blankfein.
One shareholder group, the American Federation of State, County and Municipal Employees, said the lead director would "provide a much-needed and vital check on the company's practices and conflicts of interest."
The public employees union said it was concerned that Goldman's practices "are not in the best interest of the clients they serve."