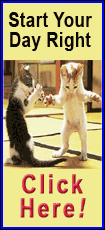 Benchmark oil for May delivery was down 70 cents to $104.53 a barrel at late afternoon Singapore time in electronic trading on the New York Mercantile Exchange. The contract rose $2.21 to settle at $105.23 per barrel in New York on Monday.
Brent crude for May delivery was down 45 cents at $124.98 per barrel in London.
Crude has traded near $105 a barrel since February as traders weigh an improving U.S. economy against signs of weakening growth in Europe and China.
Prices were bolstered Monday by a report that showed U.S. industrial production grew in March at a faster pace than February while China said on the weekend that manufacturers also gained momentum in March. However, manufacturing data from France and Germany weakened, suggesting Europe will likely face a recession this year.
Investors are anticipating a possible release of crude reserves by the U.S. and some European countries to help lower prices. Oil exporting countries may also boost output, especially if prices stay elevated.