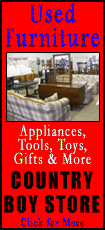 Fewer cast their minds to the heartbreak that took place as news of the tragedy filtered home.
Curators of the new maritime museum opening in Southampton hope to tell the story of the shattered city that the infamous ship left behind.
The SeaCity Museum explores the lives of Southampton's working class crew, and the impact that their tragedy had on the city's families.
The museum also explores the legend that grew up around the doomed vessel, with examples from the press, film, and literature.
Curators are due to give a preview of the 15 million pound ($24 million) museum later Tuesday. SeaCity opens to the public next week.