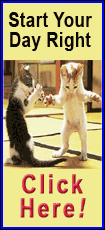 The star of such TV shows as "Private Practice," "Judging Amy" and "NYPD Blue" will appear in a Playwrights Horizons production of Gina Gionfriddo's comedy opposite Kellie Overbey.
Playwrights Horizons announced Monday that the play, directed by Peter DuBois, will begin previews on May 18 with an opening set for June 12. It ends its run June 24.
Brenneman is a five-time Emmy Award nominee whose theater credits include "God's Heart" at Lincoln Center and "The Learned Ladies" at Classic Stage Company.
In the play, two women covet each other's life. Playwrights Horizons, which commissioned the play, calls it "an unflinching look at gender politics in the wake of 20th century feminist ideals."