"What are you going to do?" Underwood says, shrugging his shoulders.
Losing the role didn't sour him on the production, which he went to see one night at the Broadhurst Theatre. He was in the lobby during intermission when Stephen C. Byrd, one of the show's producers, spotted him and introduced himself.
Would Underwood be interested in playing Stanley in a multiracial production of Williams' other masterpiece on Broadway? Of course, came the answer. And, fittingly, years later, after shaking off a challenge from Denzel Washington, he now gets to do it and even at the same address -- the Broadhurst Theatre. Underwood considers it fate.
"I'm a firm believer in what's yours is going to be yours, no matter what. And what's not yours is not going to be yours," says Underwood. So when the role of Brick went to Terrence, I was like, 'It wasn't for me.' Stanley was for me."
Indeed, Stanley, that muscle-shirted brute once masterfully played by Marlon Brando, is now all his, opposite Nicole Ari Parker as Blanche and Daphne Rubin-Vega as Stella. Underwood considers it one of the stage's great roles.
"It's like Hamlet. It's like Othello. When it's all said and done, you close your eyes -- hopefully at 90 years old plus -- you look back and say, 'That was in the body of work along the way,'" says the two-time Golden Globe nominee.
"I'm humbled and honored to really have the chance to do it because when you have a role like this that's not written for a man of color, you don't know if you'll even get that opportunity."
Underwood at 46 seems to be enjoying a career that hasn't seemed to stop much since he burst onto the scene in the late 1980s in the film "Krush Groove" and the legal drama TV series "L.A. Law." He's coming off a whirlwind few years in which he was in the TV shows "In Treatment," "Dirty Sexy Money," "The New Adventures of Old Christine" and "The Event," where he played the president of the United States. He's also got a book and a film planned for later this year.
"It's always busy because I want to keep it busy," he says with a smile.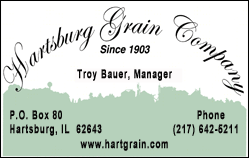 The years have been kind to the man named by People magazine as one of the "Sexiest Men Alive" in 2004. When he walked through the lobby of The Associated Press recently, at least a few women did a double take and visibly grew weak.
Emily Mann, artistic director of the McCarter Theater in Princeton, N.J., fell under Underwood's spell when she sat down across from him for the first time during a table reading for "A Streetcar Named Desire."
"It's ridiculous how gorgeous that man is and how sexual he is without pushing any of it," says Mann, who directs the revival. "And that's important because that's where our Stanley moves from. That's his center -- his sexuality."
Underwood has some big shoes to fill, and he's very aware of them. On Broadway, Anthony Quinn, Aidan Quinn, Alec Baldwin and John C. Reilly have all tackled Stanley, but the crown seems to rest on the head of Brando, who also appeared in Elia Kazan's classic 1951 film.
"There's always that ghost of the iconic production -- Elia Kazan, Marlon Brando, Jessica Tandy. For me, I can't even deal with that. I mean, you really can't. You can't deal with something that's so beloved and so brilliant on every level," says Underwood.
"All you can do is instead of looking up and trying to grasp something that's already been done is look inwardly and as they did I'm sure at the very beginning, try to create this story and tell this story."