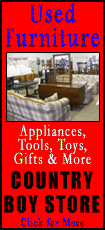 The Tate Modern show is Hirst's first major U.K. retrospective. It ranges from spot paintings and drug cabinets to works like "A Thousand Years" -- a rotting cow's head abuzz with flies.
Hirst has attracted both headlines and sky-high prices since he burst onto the art scene 20 years ago. A 2008 auction of his work netted almost $200 million.
But he also has been criticized for sensationalism, and for using assistants to help make his works. Critic Julian Spalding recently called Hirst's creations "worthless."
Hirst said Monday he was pleasantly surprised at how "fresh and new" his older work still looks.