Initial reports indicated the problem was mechanical, DeLand Mayor Robert Apgar told the Orlando Sentinel (http://bit.ly/HE3ArV).
Three customers were hurt when the plane plunged into the Publix at the Northgate Shopping Center around 7:20 p.m. Monday, said Dwaine Stevens, a spokesman for the Florida-based Publix supermarket chain.
Two people aboard the plane remained hospitalized in Orlando.
"The pilot and co-pilot were both amazingly able to get out of the plane and out of the store," Pat Kuehn of the Volusia County Fire Services told local station WFTV.
Lisa Cordova said she was thrown to the floor when the plane crashed into the meat department of the Publix in DeLand, about 40 miles north of Orlando.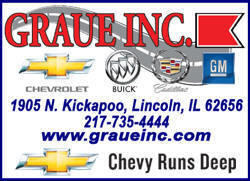 "It was like something had exploded in the store," Cordova told the Orlando Sentinel after being released from Florida Hospital DeLand. "The roof just started shaking. All the lights went out. Everybody was just screaming."
People inside the store didn't know what had happened until they made their way through the smoke and got outside, Cordova said.
"The store has suffered heavy damage inside. When firefighters arrived they encountered heavy black smoke and flames and it took over an hour to get the fire under control," Kuehn said.
Cordova said she saw one man trying to extinguish flames on his leg before someone pushed her out of the store.
"He was just pulling layers and layers of his skin off his leg," said Cordova. "Someone grabbed me and pushed me out of the store. I was like, `I can't leave him there.'"
Two other customers were expected to be treated and released, Florida Hospital DeLand spokeswoman Diane Maimone said.
Police identified the other customers as April Morris of DeLand and Stetson University student Brendan Beitler. Both were hospitalized in stable condition, police said.