The flashy idea from the normally bland Socialist proved wildly popular, fanning hostility toward executive salaries and forcing President Nicolas Sarkozy to defend his ostentatious friendships with the rich. It also unleashed debate in the French press about whether the wealthy would decamp for gentler tax pastures.
As much as France likes the plan, it does not seem to have assured Hollande's victory, which, just three weeks before the first round of voting, is growing more uncertain as Sarkozy reaps the benefits of projecting presidential mettle following France's shooting attacks.
Polls put the two men neck-and-neck in the first round April 22, and show Sarkozy gaining on Hollande for the decisive runoff May 6.
Centrist candidate Francois Bayrou has dismissed the plan as absurd -- contending that when all was added up, the top bracket would be taxed at nearly 100 percent. Many economists are also scratching their heads over the tax -- seeing it as dangerous at worst and ineffective at best -- and even Hollande admits it's not meant to balance the budget.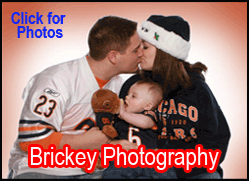 Still, the "Fouquet's tax" -- so named by some in the press after the tony restaurant where Sarkozy celebrated his 2007 presidential win -- is riding and in part fueling a resurgence of the French left. The tax-the-rich proposal has garnered as much as 65 percent approval in some polls.
All that has helped Hollande, often perceived as amiable but uninspiring, to distinguish himself from his main opponent, said Jean-Daniel Levy, a pollster and political analyst.
"Nicolas Sarkozy has a double difficulty: On the one hand, he is perceived as a president who is close to the rich, which is not a good sign in France. And he is also seen as a president who oversaw inegalitarian policies," he said. The tax, he added, "allows Francois Hollande to take control again and to paint a negative portrait of Nicolas Sarkozy."
But there is a danger that Hollande hit the nerve too well.
Many voters have swept right past Hollande and into the camp of far-left candidate Jean-Luc Melenchon, who has electrified voters with calls for a new French revolution and who some polls say will come in third or fourth in the first round of elections. That could bleed support away from Hollande in the first round, depriving him of crucial momentum going into the second one.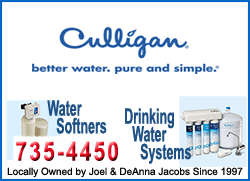 Antipathy for the rich is widespread in France, where wealth is meant to be discreet and climbing the social ladder to build yourself a mansion isn't a common narrative.
Hollande himself once famously declared "I do not like the rich" -- a statement that only boosted his political standing among those who think wealth should be redistributed instead of accumulated.
Following his 75-percent tax announcement, front pages treated the rich like some strange, migrating species, declaring that they would decamp to Belgium if the tax was put in place. One presidential candidate, Dominique de Villepin, himself quite wealthy, warned France not to "kill the goose that lays the golden eggs."
While there is some anecdotal evidence to suggest the wealthy are eyeing the border, tax lawyer Sandra Hazan said there's nothing new in rich people fleeing France. But they don't pull up the stakes simply because taxes are high.