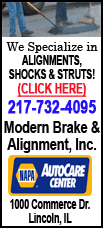 Prosecutor Francois Molins told a news conference the Forsane Alizza group, or Knights of Pride, did physical training in parks and forests, collected weapons and preached hate and violence on their Internet site, showing clips of late al-Qaida leader Osama bin Laden.
The site was shut down after authorities banned Forsane Alizza in March.
The 13 -- among 17 suspects detained in police raids last week -- faced preliminary charges of criminal association linked to a terrorist network, a sweeping charge with a maximum 10-year prison term that is used in France to ensure a full investigation of terror suspects. Nine of the 13 are being jailed, Molins said. Charges of acquiring, transporting and detention of arms also were issued.
The remaining four who had been detained were being released.
The prosecutor said several terror plans appeared to be in the works, including the kidnapping of a judge in Lyon, in southeast France. An official close to the investigation said the targeted judge is Jewish.
Molins said the investigation showed the network was organized around Forsane Alizza leader Mohammed Achamlane from the Nantes region in western France.
"All the suspects confirmed Mohammed Achamlane's role of animator, coordinator and emir and his constant concern about acquiring weapons," Molins said.
Molins said the alleged plan to kidnap a magistrate who dealt with a child abuse case of a member of the Lyon cell was hatched at a September meeting. The magistrate in question has been placed under police protection.