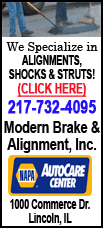 Calipari's 'Cats played the brand of basketball he'd preached all season by sharing and creating for each other in a 67-59 victory over Kansas on Monday night for Kentucky's eighth title in school history.
"I told my wife, I'm glad it's done," Calipari said. "Now I can get about my business of coaching basketball and getting these players to be the best that they can be, helping young people, you know, create better lives for themselves and their families and also helping them prepare for life after basketball.
"I can get on with that. I don't have to hear the drama. I can just coach now. I don't have to worry. If you want to know the truth, it's almost like, 'Done,' let me move on."
He'd gotten close to a title before. Besides getting to the Final Four last year, he'd reached the semifinals with Massachusetts in 1996 and the championship game with Memphis in '08, both of those results later vacated by the NCAA without implicating him.
After attracting top talent -- such as Marcus Camby, Derrick Rose and John Wall -- the rub grew that he couldn't win with young players with immediate NBA aspirations.
"It's hard to look back," said Calipari, who's planning to see his daughter in Massachusetts before hitting the road again. "Right now I'm going to have two days, and then I've got to go out recruiting Friday. So you tell me to look back. I'm just looking forward. Let's keep marching."
Since arriving in Lexington in 2009, Calipari has turned in the top-ranked recruiting class each year at his first BCS school, which will pay him $32.7 million to $38.65 million over the next seven years. He had five first-round picks in his first class led by Wall, then had three more reach the pros last season led by Brandon Knight.
"He wanted to take Kentucky back to the mountaintop, and it's a climb to get up there. It's hard. This stuff isn't easy," Kentucky athletic director Mitch Barnhart said. "It was not an easy path."
But Calipari reloaded this year with his best class yet.