Lincoln College track results

Send a link to a friend
[April 03, 2012] CHARLESTON -- The Lincoln College men's and women's track team took advantage of a beautiful day and great competition this weekend at the EIU Big Blue Invitational. There were representatives from 13 different schools, nine of which were DI programs. This was a non-scored meet.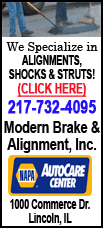 Lincoln College women placing in the top were Kristi Naylon, ninth in the javelin; Kanedra Lee, fifth in long jump and ninth in triple jump; Samantha Horton, second in the 100; and the 4x100 of Pool, Moore, Brown and Lee, sixth.

Placing in the top 10 for the men's team were Blake Clowers, eighth in the javelin; Burnell Gordon, third in long jump; Justin Smith, fourth in long jump; Austin Johnston, 10th in the 400 hurdles, Norvell Mohammed, 10th in high jump; Shain Ford, fifth in triple jump; Justin Smith, eighth in the 100; the 4x100 of Jackson, Smith, Hartzell and Mohammed, fourth; Albert Murrey, eighth in the 800; Norvell Mohammed, third in the 200; Jiarre Jackson, ninth in the 200; and the 4x400 of Hartzell, Guest, Johnston and Mohammed, seventh.

Coach Herron said: "I was very impressed at a lot of our times for this early into the season. This meet had a lot of very good athletes in it, and we did more than just hold our own. We also had five events qualify for the national meet, and that is always what we are shooting for. As long as we keep working hard and don't let up, I see many more national qualifiers."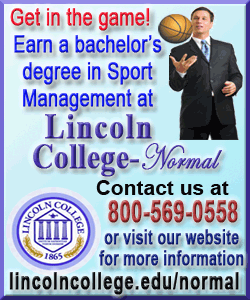 The Lynx will next compete at the Lee Calhoun Invitational, hosted by WIU, on April 13 and 14.
___
Online:
[Text from file received from Lincoln College]