Dwight King also scored with 2:32 to play for the Kings, who began a frantic final week in the Pacific Division by earning their 93rd point and opening a two-point lead over Phoenix (91), which sits seventh in the Western Conference. San Jose (90) and Dallas (89) also are in an impossibly tight race for the division crown and three playoff spots.
The Kings began the day in first place on a tiebreaker with Phoenix.
Los Angeles, which has won eight of 11, could clinch its first division title in 21 years with two regulation wins over San Jose in a home-and-home series starting Thursday -- or the Kings could miss the playoffs.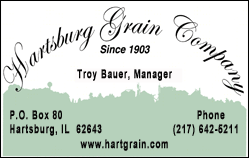 Devan Dubnyk stopped 35 shots for the Oilers, who will miss the postseason for the sixth straight year. Edmonton lost to Los Angeles for the second time in four days, but definitely made the Kings work for a vital victory.
The Oilers couldn't solve Quick, who added another superlative game to his landmark season by extending his franchise record for shutouts. The All-Star, who has 24 career shutouts, has allowed just two goals in four starts, carrying the Kings down the stretch toward their third straight playoff berth.
After two scoreless, frustrating periods, the Kings scored when Anze Kopitar collected the puck behind the net and found Voynov for a one-timer that got under Dubnyk's arm 34 seconds into the third. Voynov is the precocious Russian rookie defenseman whose emergence allowed the Kings to trade Jack Johnson for Jeff Carter.
Los Angeles then killed a four-minute advantage for the NHL's second-best power play, but Mike Richards fed King for the late insurance goal.