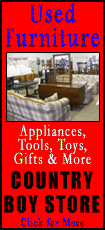 Told he needed to rest, and citing what the U.S. Tennis Association called a "minor health scare," the No. 9-ranked Fish pulled out of this week's Davis Cup quarterfinal between the United States and France in Monte Carlo.
"We don't want to get exactly into what the symptoms were. He didn't feel normal. He said, 'Hey, something's wrong here.' He was concerned about it," Fish's agent, John Tobias, said in a telephone interview Monday. "His body got out of whack, caused by a number of different variables ... (but) they ruled out any potential long-term issues."
Late on Monday, Fish wrote on his Twitter page: "Thanks all for the nice messages. Resting comfortably with family. Hope to be back out there soon."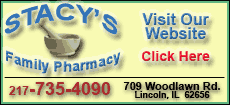 Fish, the highest-ranked American, lost 6-1, 6-3 on Thursday to Juan Monaco in the quarterfinals of the Sony Ericsson Open at Key Biscayne, Fla. The 30-year-old Fish appeared to be fine physically and said afterward he would have preferred more taxing conditions for the afternoon match.
"It was like the weather was almost too good," said Fish, who lost about 30 pounds after having knee surgery in September 2009 and prides himself on his fitness. "It wasn't that humid and it was a nice, comfortable temperature. So I was expecting it to be hotter. I wanted it to be kind of a Florida day. It was an L.A. day, I think."
Fish also said he was encouraged by his play in the tournament after a disappointing start to the year. It was the first time he has won consecutive matches at a tournament in 2012. Fish's biggest victory this year came in February in the first round of Davis Cup, when he rallied to edge Stanislas Wawrinka 9-7 in the fifth set, helping the U.S. beat Switzerland.
From Switzerland, Fish went home to California, before traveling to Marseille, then Dubai, then home again, before tournaments at Indian Wells and Key Biscayne.
"Just a crazy amount of travel, and the time-zone changes, kind of wears you out after a while," Tobias said.