Lincoln Jaycees sponsor Easter egg hunt that draws large crowd

Send a link to a friend
[April 02, 2012] In 1971 the band Chicago released a song, "Saturday ..., in the park ..., I think it was the Fourth of July," that captured Americans' hearts. Saturday in Latham Park was reminiscent of that song and a phrase in it, "people laughing."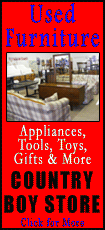 It was a warm, sunny afternoon that beckoned children to frolic in the soft spring-green grass: perfect conditions for the annual Easter egg hunt sponsored by the Lincoln Jaycees.

Divided in age groups from 1-10 years, hundreds of children scoured the park for goodies, while parents and grandparents encouraged, cheered and coached. A few children even found courage to meet up with Harvey the Easter Bunny for a visit.

While it was hard to tell who was having a better time, the kids or the parents, there was plenty of joy, delight, triumph and "people laughing" to go around for all, "Saturday, in the park."

[LDN]

The Lincoln Jaycees are a not-for-profit organization serving Lincoln and the surrounding communities. The organization gives young people between the ages of 18 and 40 the tools they need to build the bridges of success for themselves in the areas of business development, management skills, individual training, community service and international connections.

Membership meetings are the third Thursday of each month at 7 p.m. at the Lincoln Jaycees Center, 325 S. Chicago St., and are open to everyone.