April is 'Sticker Shock Month' in Illinois
Volunteers, businesses work together to remind adults that giving alcohol to minors is against the law

Send a link to a friend
[April 03, 2012] CHICAGO -- For the fourth consecutive year, the state of Illinois is coordinating a statewide educational effort, entitled "Sticker Shock Month," reminding adults that it is illegal to give alcohol to minors and for minors to use a fake ID.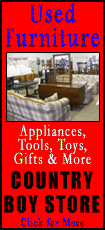 During April -- which is also national Alcohol Awareness Month -- thousands of youth and adult volunteers will visit liquor establishments throughout the state. During their visits, volunteers will post Project Sticker Shock materials as a final reminder to customers that providing alcohol to minors is "Illegal, Unhealthy, & Unacceptable."

"In addition to the sprouting of plants and flowers, April is also when we see the emergence of events typically associated with underage drinking, such as prom and graduation parties," says Gloria L. Materre, executive director of the Illinois Liquor Control Commission, which has organized the statewide Sticker Shock events for the past four years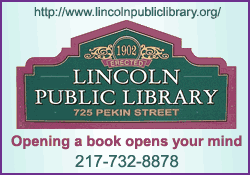 To ensure the safety of Illinois youth, liquor retailers throughout the state are working with teenagers, parents, law enforcement personnel, local elected officials and other community leaders to post Project Sticker Shock stickers, window decals, posters and signs. (For the list of participating communities, see www.dontbesorry.org/LocalPartners.htm.)
"We recently implemented a new parental responsibility component to our educational endeavors, so this year's Sticker Shock efforts will see an increased emphasis on educating parents," Materre explains. "We recognize there is no easy fix to the underage drinking problem, and we are asking parents to get involved and take responsibility for their children's actions."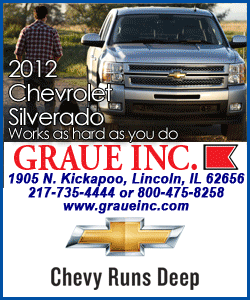 "It is time for parents to stop looking the other way, and tell children and teens that underage drinking is never OK, even during prom and graduation season," adds Materre. "Family members, and particularly parents, have the greatest influence on whether young people decide to drink. If all echo the same message, I truly believe we can change behavior and societal norms."
In addition to the numerous local groups fanning out across Illinois, a variety of corporate chains will be posting Project Sticker Shock materials in all their Illinois stores this April. Also, a wide-ranging partnership of statewide organizations -- from both the liquor industry and prevention field -- signed on to this effort. (See www.dontbesorry.org/DontSSpartners.htm for the list of participating statewide organizations.)
For more information about the Project Sticker Shock and Parental Responsibility campaigns -- as well as other ILCC underage drinking awareness efforts -- visit www.dontbesorry.org.
[Text from Illinois Liquor Control Commission file received from the Illinois Office of Communication and Information]