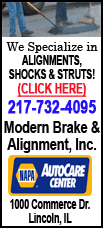 Most times it is a full breakfast that includes hash brown potatoes, bacon, sausage, biscuits and gravy, French toast, fruit cups, orange juice, coffee and milk.

In the fall there is a cruise-in in town and the department cooks lunch.

Mostly, the donations raised are rolled over to buy food for the next event, said Todd Davis, department chief. There are times when they have bought something for around the firehouse, such as kitchen roasters. And, funds might be used toward firefighters' equipment.

Often, unfunded mandates are passed by the state, such as a recent requirement that the firemen's coats are to have a pull-tag on the back of the collar. None of the coats they have now have this tag. It would be very costly to replace all the coats at once. So that will be done as the coats get worn.

The department has no paid personnel, which allows more of its revenues to go toward equipment, training, vehicles and other costs.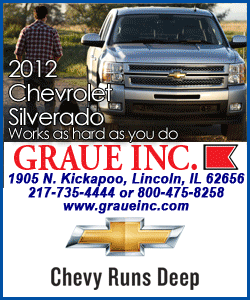 New Holland Fire Department has 20 to 25 volunteers. Everyone helps out in one way or another, which also saves the department money. A volunteer with carpentry skills recently built the lockers used for equipment for individual firefighters. Another volunteer is a diesel mechanic and has aided in maintenance and repairs on the fleet of six vehicles that include two tankers and a rescue truck. One of the tankers they have was purchased as a garbage truck and redesigned.
The department has few calls locally each year but also participates in the Mutual Aid Box Alarm System, known as MABAS, and often goes to the aid of nearby fire districts.
[LDN]