Maske began his auction career in 1976. He became a full-time auctioneer in 1998. It was in the early 1990s that he sold his first piece of Logan County soil.

In a conversation recently, Maske noted that land prices are a lot like the stock markets. Prices roll up and down like a roller coaster, mainly driven by what is available and who wants it.

As a seller of land, Maske is also a real estate agent. When working with a client to sell property, he said both options are made available to the seller: auction or list.

Maske said those who choose to list their ground are going to be the ones who have time to wait, want to set the price high and are willing to spend time negotiating.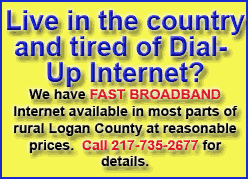 For others, the public auction is the venue.

"At an auction, everything is out in the open. The bidder knows what he is getting. This is also the best way to really see what the value of land is," Maske said.

He explained that the real value of a piece of property is what it brings on the day of the sale. If there are multiple bidders, maybe neighboring farmers who are all interested in the land, bidding can be very competitive. The bottom line, then, is that regardless of what the acreage brings, that is the true value of the land on that day.

Maske estimates that approximately 4,000 to 6,000 acres come up for sale annually in Logan County. If the demand for land exceeds the availability, then prices will move upward as buyers scramble to get what is available.

When commodity prices are high and interest rates low, as they have been in the last 24 months, owning more tillable acres becomes attractive to farmers and again affects the final sale price on a piece of ground.

Maske said that what buyers are willing to give for land also depends on the land itself.

"With all things being perfect; ground that is flat, black classic soil with no imperfections, no roads or waterways, no ditches or low spots that collect water, and 100 percent tillable, that ground can go for $10,000 to $12,000 an acre right now," he said.

But, that is the best of the best, and in a lot of cases that particular scenario is going to be hard to find.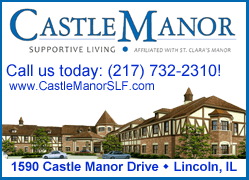 Much of the acreage in Logan County is going to have the low spots that gather water, or there will be a field road or waterway, or even a fencerow or tree line.

"Having a road in a field means you're buying land that won't be farmed," Maske explained.

Because of this, those acres are going to bring considerably less. Maske estimated the value of a less-than-perfect piece of ground right now would run in a range from $7,900 to $9,000 per acre.

And who are the buyers?

Maske said there are a variety of buyers looking at Logan County ground. Some are farmers looking to expand their acreage, and some are investors looking for something sound to put their money in.

He says the investors are making some good choices when they buy acreage.

"You have someone who has money to invest. Looking at interest rates and the low return on market investments compared to earning an income off of farm ground, the farm can make them more money," he said.

And, who are the sellers?

Maske said it is people who no longer want or need to own farm ground. Some of the sellers are those who have inherited the land and are second- or third-generation owners.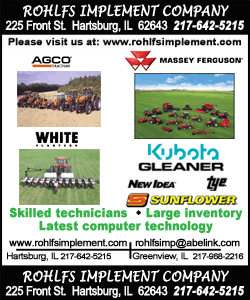 "These are the people who maybe have never seen the ground, they don't live around here, but they've been collecting an income off of it. They see prices going up and they decide, rather than have that income, they want the cash," he said.

Maske also noted that buying land in Logan County for development is not a simple task. There are county zoning ordinances that prevent someone from just coming in and buying prime farm ground for housing developments or factories.
The agricultural ordinance is specifically designed to help protect the agricultural component of the county. However, getting an agricultural zone change is not impossible.

A rezoning request involves hearings that gather public and expert opinion. The process includes reviews by at least three local governing authorities, with the county board being the final decider on what is good for the county as a whole.

The zoning rules that address this can be found on the Logan County website under "Zoning Office" and "Zoning Ordinance." The rule that addresses agricultural districts is as follows: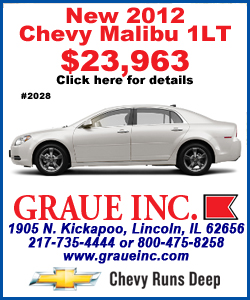 3.4 AGRICULTURAL AND SPECIAL DISTRICT
3.41 A - Agricultural District
3.4.1-1 Purpose - The Agricultural District is established as a zone in which agriculture and certain related uses are encouraged as the principal uses of land. The specific intent is to facilitate the proper use of lands best suited to agriculture through preventing the admixture of urban and rural uses which creates incompatibility and conflict, places unbalanced tax loads on agricultural lands to help pay for urban services, and contributes to the premature termination of agricultural pursuits. This zone is also designed to prevent health hazards brought about by the illogical placement of inappropriately high residential densities in the otherwise open countryside.
Maske also noted that at the moment there isn't much interest in doing housing or other types of developments, but there was a time a few years ago when it was an issue.

When asked what the future holds for the value of farm ground, Maske said, all things considered, land prices could stabilize or increase, but he warned: "It is just like any other market; if someone tells you it can only get better, turn around and walk away."
[Nila Smith]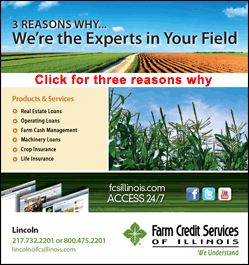 This is one of the articles you will find in our special Spring 2012 Farm Outlook Magazine.

The magazine is online now. Click here to view all the articles, which include:

Introduction by John Fulton
Weather: The biggest variable
2011 crop yields
Productivity: Corn-on-corn
Alternative income
Protecting your income with insurance
The value of land conservation
Property taxes on farmland
Land value in Logan County
Increasing yield with aerial application
The importance of Ag Scholarships