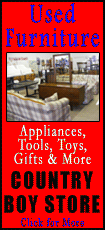 Today's highlight in history:
On April 4, 1968, civil rights leader Martin Luther King Jr. was assassinated in Memphis, Tenn.

On this date:

In 1818, Congress decided the flag of the United States would consist of 13 red and white stripes and 20 stars, with a new star to be added for every new state of the Union.

In 1841, President William Henry Harrison succumbed to pneumonia one month after his inaugural, becoming the first U.S. chief executive to die in office.

In 1850, the city of Los Angeles was incorporated.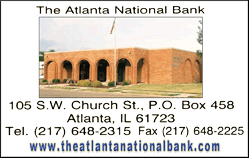 In 1859, "Dixie" was performed publicly for the first time by Bryant's Minstrels at Mechanics' Hall in New York.

In 1887, Susanna Madora Salter became the first woman elected mayor of an American community: Argonia, Kan.

In 1912, China proclaimed a republic in Tibet, a move fiercely opposed by Tibetans.

In 1933, the Navy airship USS Akron crashed in severe weather off the New Jersey coast with the loss of 73 lives.

In 1949, 12 nations, including the United States, signed the North Atlantic Treaty in Washington, D.C.

In 1960, Elvis Presley recorded "Are You Lonesome Tonight?" in Nashville, Tenn., for RCA Victor.

In 1975, more than 130 people, most of them children, were killed when a U.S. Air Force transport plane evacuating Vietnamese orphans crash-landed shortly after takeoff from Saigon.

In 1981, Henry Cisneros became the first Hispanic elected mayor of a major U.S. city: San Antonio.

In 1991, Sen. John Heinz, R-Pa., and six other people, including two children, were killed when a helicopter collided with Heinz's plane over a schoolyard in Merion, Pa.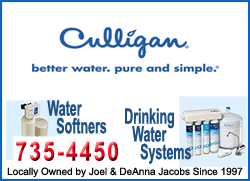 Ten years ago: President George W. Bush urged Israel to pull its troops back from Palestinian cities and dismissed Palestinian leader Yasser Arafat as a failed leader who had "betrayed the hopes of his people"; Bush ordered Secretary of State Colin Powell to the region to seek a cease-fire. Two teenagers were sentenced to long prison terms in the murders of Dartmouth College professors Half and Susanne Zantop. (Robert Tulloch received life without parole; James Parker was sentenced to 25 years to life as an accomplice.)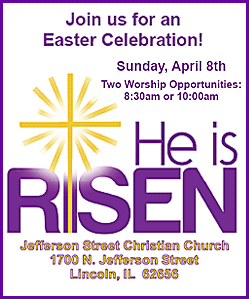 Five years ago: Iranian President Mahmoud Ahmadinejad (ah-muh-DEE'-neh-zhahd) announced the surprise release of 15 captive British sailors and marines. House Speaker Nancy Pelosi held talks with Syrian President Bashar Assad over White House objections. Radio host Don Imus outraged some listeners by jocularly describing the Rutgers University women's basketball team as "nappy headed hos." (Despite an apology, Imus was fired by CBS Radio and cable network MSNBC; he was hired elsewhere by year's end.)

One year ago: Yielding to political opposition, the Obama administration gave up on trying avowed Sept. 11 mastermind Khalid Sheik Mohammed and four alleged co-conspirators in civilian federal courts and said it would prosecute them instead before military commissions. President Barack Obama's campaign announced in a web video that he would run for re-election in 2012. The Connecticut Huskies beat the Butler Bulldogs 53-41 for the NCAA men's basketball title. Dennis Rodman, Chris Mullin, Artis Gilmore, Arvydas Sabonis, Olympic gold medalist Teresa Edwards, Harlem Globetrotter Reece "Goose" Tatum and Boston Celtic Tom "Satch" Sanders were elected to the Naismith Memorial Basketball Hall of Fame.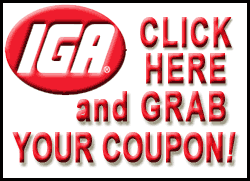 Today's birthdays: Actress Elizabeth Wilson is 91. Author-poet Maya Angelou is 84. Sen. Richard Lugar, R-Ind., is 80. Recording executive Clive Davis is 80. Bandleader Hugh Masekela is 73. Author Kitty Kelley is 70. Actor Craig T. Nelson is 68. Actor Walter Charles is 67. Actress Christine Lahti is 62. Country singer Steve Gatlin (The Gatlin Brothers) is 61. Actress Mary-Margaret Humes is 58. Writer-producer David E. Kelley is 56. Actor Phil Morris is 53. Actress Lorraine Toussaint is 52. Actor Hugo Weaving is 52. Rock musician Craig Adams (The Cult) is 50. Actor David Cross is 48. Actor Robert Downey Jr. is 47. Actress Nancy McKeon is 46. Actor Barry Pepper is 42. Country singer Clay Davidson is 41. Rock singer Josh Todd (Buckcherry) is 41. Singer Jill Scott is 40. Rock musician Magnus Sveningsson (The Cardigans) is 40. Magician David Blaine is 39. Singer Kelly Price is 39. Rhythm-and-blues singer Andre Dalyrimple (Soul For Real) is 38. Actor James Roday is 36. Actress Natasha Lyonne is 33. Actress Amanda Righetti is 29. Actress Jamie Lynn Spears is 21.

Thought for today: "The ultimate measure of a man is not where he stands in moments of comfort and convenience, but where he stands at times of challenge and controversy." -- Martin Luther King Junior (1929-1968)
Copyright 2012 The Associated Press. All rights reserved. This material may not be published, broadcast, rewritten or redistributed.