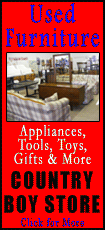 Griner had 26 points, 13 rebounds and five blocks to lead Baylor to an 80-61 victory over Notre Dame in the NCAA women's basketball championship, capping an unparalleled 40-0 season for the Lady Bears.
"Brittney Griner, whether she won today or not, will go down in the history of the women's game as, if not the greatest post player, one of the greatest," Baylor coach Kim Mulkey said. "I'm so glad she has that ring now."
When the buzzer sounded, Griner finally celebrated, hamming it up as she helped take down the nets and dancing with Heisman Trophy winner Robert Griffin III.
Then she lifted coach Kim Mulkey up on her shoulders briefly, just the way she has done for the Lady Bears during this long season.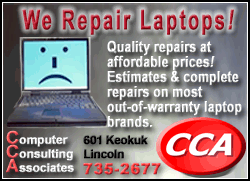 "It meant everything for us to get it for coach," said Griner, referring to Mulkey's struggle with Bell's palsy during the tournament. "She felt like she wasn't there for us, but we told her every second that we could hear her loud and clear, everything she was saying."
Baylor became the seventh women's team to run through a season unbeaten and the first in NCAA history to win 40 games. It was the second national championship for Baylor, which also won a title in 2005.
"Looking back when we get older, I'm always going to remember this moment, always going to remember confetti falling and being here with my team," Griner said.
Baylor did it in a nearly wire-to-wire victory, finishing with a flourish when anything less than bringing a title back to Waco would have been a huge disappointment.
The 6-foot-8 Griner was right at the center of the action as the Lady Bears took control. Every time Notre Dame made a run in the second half to cut into the deficit, Griner had an answer. She showed a wide array of post moves, hitting turnaround jumpers and hooks that the Irish had no way to stop -- even when they collapsed around her.
"Brittney Griner comes to work every day," Mulkey said. "A lot of great players think they're all that and they half go through drills and they come to practice and they dog it. That child comes to work and brings her work pail every day."
Notre Dame fell short in the title game for the second straight season, having lost to Texas A&M by six points last year.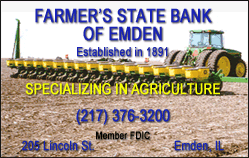 Coach Muffet McGraw's senior-heavy crew did finish the season with a decided edge over rival Connecticut -- the Irish won the Big East regular-season title and defeated the Huskies in three of four meetings, including the national semifinal.
But like every other team this year, Notre Dame couldn't solve Baylor and its superstar.
"I think she's one of a kind," McGraw said. "There's so many things she can do. There have been some guards that have had some skill like that. But as a post player, she's the best I've seen."
Griner, selected The Associated Press player of the year, also was named most outstanding player of the tournament.
"We wouldn't be here without my team," the junior said. "All the awards -- none of that means anything. If I don't have my team here, we can't get this."
All-American point guard Skylar Diggins did all she could to keep the Irish (36-4) in the game, scoring 20 points. But senior Natalie Novosel had just five points, going 0 for 11 from the field. Devereaux Peters, also playing in her final game, was saddled with foul trouble because of Griner. She scored seven points.
Diggins "played a great game," McGraw said. "She's just a big-time player and she didn't get a lot of help today."
Like Griner, Diggins has pledged to return for her senior year -- both could join the WNBA draft -- for a third run at the title.