Ben Roethlisberger still looked very much like a member of the Pittsburgh Steelers. Nobody would have mistaken Jermichael Finley for anything but a Green Bay Packer. And the Browns' jersey wore by Joe Haden was still brown.
Going for a slightly sleeker but very familiar look, the NFL unveiled its new uniforms Tuesday. Nike, the league's latest apparel maker, stayed away from the wildly experimental designs it uses with the University of Oregon, get-ups that sometimes make it hard to identify the Ducks.
"You look good, you play good," said Finley, Green Bay's star tight end. "Hopefully that kicks into effect this season."
Nike put on a gridiron-themed fashion show at a Brooklyn film studio, with a player from each of the 32 franchises modeling his team's new threads.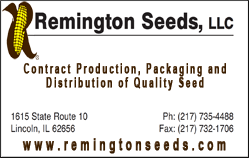 No, Big Ben, Ndamukong Suh and Brian Urlacher didn't walk the runway.
Instead, after a handful of Nike big wigs worked their way through half-hour presentation that could have been dubbed "The Making of the Uniforms," the players walked out onto an artificial turf-covered mini-field, suited up from shoes to shoulder pads and lined up in four rows. After the house lights went up, their helmets went on.
There were no surprises.
Commissioner Roger Goodell said the goal of the redesign was to combine "tradition with innovation."
"Some teams will lean more toward the traditions," Goodell said. "But you can see here you can put innovation into the uniform without changing the look, necessarily, about it."
In college football, flashy uniforms, with non-traditional colors and patterns are all the rage these days. Oregon, the alma mater of Nike founder Phil Knight, has made the cutting-edge -- some would say over-the-edge -- look its calling card. Nike outfits dozens of major college football teams and while few have gone all-in the way Oregon does, many are at least dabbling in funky gear.
Those gloves that create a school's logo when a player hold his hands together, palms out, and which have popped up on campuses from Alabama to Notre Dame, will now be on display at every NFL game. And, of course, available in stores -- along with all kinds of new team gear from jackets to hoodies to T-shirts.
But only the Seattle Seahawks, who took the unveiling of the uniform as an opportunity to start a rebranding campaign for the franchise, made significant alterations to their uniforms, adding some neon green trim down the sides of the pants and numbers