It was the 16th straight home win for Miami, which has won its last 11 regular-season games against the 76ers. The Heat also moved within 2 1/2 games of Chicago in the race for the Eastern Conference's best record.
"It was a grind," Heat coach Erik Spoelstra said. "No question, it was a grind."
Mario Chalmers had 19 points, Chris Bosh scored 17 and Udonis Haslem grabbed 11 rebounds for Miami, which improved to 9-1 without Wade this season. Wade sat with a bruised left knee, leaving his status for Wednesday's showdown with Oklahoma City in some doubt.
Evan Turner scored 26 points for Philadelphia, which fell 1 1/2 games behind Boston in the Atlantic Division. Lou Williams scored 18, Spencer Hawes added 12 and Andre Iguodala had 11 before leaving in the third quarter with a left eye contusion.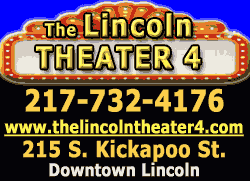 It was just the fourth time in 24 games this season that the 76ers shot at least 45 percent and lost.
"We got right there. ... We just couldn't get over that hump," Williams said.
James scored 21 points after Iguodala -- who was the primary defender on him -- departed with 4:42 left in the third quarter. Iguodala was holding the ball as Chalmers tried swiping it away, but only wound up connecting with the face of the 76ers' guard. Iguodala went to the floor in pain, holding the area around his left eye, then eventually made his way to the Philadelphia bench and locker room with part of his face covered by a towel.
"I thought my eye was gone," Iguodala said. "It was hurting really bad. I had a really bad headache for about 10 minutes."
When Iguodala left, Miami led 68-64. Soon, the Heat had their biggest lead. James had six points in a quick 8-2 spurt that pushed Miami's edge to 76-66 with 2:23 left in the third.
Midway through the fourth, the 76ers said Iguodala had a left eye contusion and his return was questionable.
Williams' jumper with 2:27 left got Philadelphia within three, the closest margin since early in the third quarter.
But James made a pair of jumpers, and then came, as he put it, "probably the biggest play of the game." He missed a fadeaway, and Shane Battier -- who started in Wade's place -- sprawled out to control the rebound and extend Miami's possession.
A few seconds later, Chalmers found James for an alley-oop dunk that put the Heat up 92-85 with 1:27 left and all but sealed the win.
"Right after it happened, I went straight to Shane and told him it was a huge play," James said. "It was a big play. The dunk, it was the easy part, honestly."