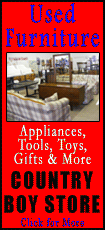 DeMarcus Cousins scored a career-high 41 points and had 12 rebounds for the Kings, who have lost three of four.
Isaiah Thomas had 25 points and seven assists, and Terrence Williams had another big game off the bench with 16 points, six rebounds and five assists.
Michael Redd had 16 points and both Channing Frye and Jared Dudley had 15 for Phoenix. Shannon Brown had 12 points for the Suns.
Nash led a 12-2 run in the fourth that put Phoenix ahead 101-90. He made a 3-pointer and followed with an off-balance shot in the lane. A basket by Frye gave the Suns an 11-point lead with 4:05 remaining.
Redd scored three quick baskets to begin the fourth quarter, stretching the Suns' lead to 87-82 with just under 10 minutes left. But three straight baskets by Cousins pulled Sacramento within 89-88.
The Suns maintained the lead in the third quarter despite having no answer for Cousins. The Kings' center had 13 points and eight rebounds, yet Sacramento still trailed 79-78 heading the fourth.
Nash began looking for his shot more in the third quarter when he scored seven points and three assists for Phoenix, which was outscored 27-20.