Ben Gordon added 18 points for the Pistons. Jason Maxiell and Tayshaun Prince had 15 each, and Jonas Jerebko contributed 13.
Glen Davis, who started at center in Howard's place, led Orlando with a career-high 31.
The Magic have lost four straight, equaling their longest skid of the season.
Detroit shot 12 of 18 from the field in the fourth quarter.
Orlando managed only four offensive rebounds without Howard, who was out with back spasms. Nelson had a sore left calf and Anderson has been bothered by a sprained right ankle.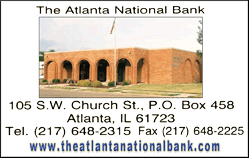 Detroit guard Rodney Stuckey missed the game with a sore left hamstring.
The Pistons led 50-47 at halftime and scored the first eight points of the third quarter, taking an 11-point lead on two free throws by Monroe. Orlando rallied quickly and even took the lead before the quarter was over. It was 74-all heading into the fourth.
Detroit opened the final quarter with seven straight points -- a 3-pointer by Jerebko and baskets by Monroe and Brandon Knight. The Pistons then pushed their advantage into double digits again, eventually leading 91-78 after a baseline shot by Jerebko.
It was 93-87 when Monroe made a tough catch inside and had his layup roll around the rim and in, causing Magic coach Stan Van Gundy to grab the back of his head in exasperation.