Contraceptive mandate conversation rescheduled for April 10

Send a link to a friend
[April 04, 2012] Due to an illness, Lincoln Christian University's March bioethics lecture on "The HHS 'Contraceptive' Mandate: What Does this Mean for Religious Institutions?" was canceled. The lecture has been rescheduled for April 10 at 7 p.m. in Restoration Hall. Area church leaders and faith-based organization administrators are again invited to participate in the opportunity to learn more about the implications of the controversial mandate.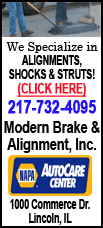 This lecture is the second in a series of bioethics conversations sponsored by LCU's School of Adult & Graduate Studies and will feature Mailee Smith, staff counsel for Americans United for Life. The U.S. Department of Health and Human Services mandate would require religious institutions to provide insurance coverage for contraception, including some forms that many people find objectionable. Smith, an attorney and legal scholar, will share her opinions on the implications of the U.S. president's recent preventive care mandate.

As staff counsel for Chicago-based Americans United for Life, a leading pro-life organization, Smith is often called on to write legal arguments for the U.S. Supreme Court. She is also the associate editor of AUL's annual state-by-state legal guide on abortion, bioethics and end-of-life legislation and court decisions, "Defending Life."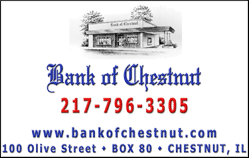 Smith has been published in a number of other publications, including "Tracking the FDA's Approval of Plan B: 10 Years of Endangering Women's Health," in "Culture of Life Brief" (July 27, 2009); and "Abortion and the Protection of the Unborn: A Survey of Federal and State Law," in "Defending Life 2006: Proven Strategies for a Pro-Life America" (Denise Burke, ed. 2006).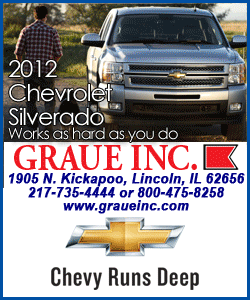 Smith earned her bachelor's degree from Greenville University and a juris doctorate from Valparaiso University School of Law. She was admitted to the bar in November 2003. In addition to her work for Americans United for Life, Smith serves as an adjunct professor in bioethics at Lincoln Christian University and Trinity Evangelical University.
LCU's School of Adult & Graduate Studies is sponsoring four bioethics conversations this spring in an effort to help engage the community. The conversations will address questions and concerns regarding current ethical issues in the field of medicine and health. The third conversation in the series is scheduled for April 17 and features Dr. Michael Sleasman on the topic of emerging technologies in bioethics.
The School of Adult & Graduate Studies recently introduced a new master's degree bioethics program offered at Methodist Medical Center in Peoria. For more information, contact Dr. Robert Kurka at rkurka@lincolnchristian.edu.
[Text from file received from Lincoln Christian University]