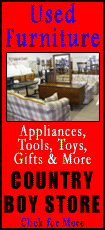 Today's highlight in history:
On April 5, 1862, during the Civil War, the monthlong Siege of Yorktown began in Virginia. (Because the Union commander, Maj. Gen. George B. McClellan, overestimated the enemy's strength and insisted on preparations for a full-scale assault, the Confederate defenders were finally able to slip away and head toward Williamsburg.)

On this date:

In 1614, Pocahontas, daughter of the leader of the Powhatan tribe, married English colonist John Rolfe in Virginia. (A convert to Christianity, she went by the name Lady Rebecca.)

In 1621, the Mayflower sailed from Plymouth Colony in present-day Massachusetts on a monthlong return trip to England.
In 1792, President George Washington cast his first veto, rejecting a congressional measure for apportioning representatives among the states.

In 1887, in Tuscumbia, Ala., Anne Sullivan achieved a breakthrough as her blind and deaf pupil, Helen Keller, learned the meaning of the word "water" as spelled out in the Manual Alphabet.

In 1895, Oscar Wilde lost his criminal libel case against the Marquess of Queensberry, who'd accused the writer of homosexual practices.

In 1933, President Franklin D. Roosevelt signed an executive order creating the Civilian Conservation Corps and naming its director, Robert Fechner.

In 1951, Julius and Ethel Rosenberg were sentenced to death following their conviction in New York on charges of conspiring to commit espionage for the Soviet Union.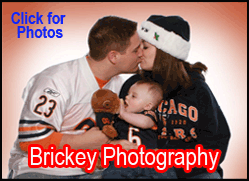 In 1964, Army General Douglas MacArthur died in Washington at age 84.

In 1976, reclusive billionaire Howard Hughes died in Houston at age 70.

In 1986, two American servicemen and a Turkish woman were killed in the bombing of a West Berlin discotheque, an incident which prompted a U.S. air raid on Libya more than a week later.

In 1987, Fox Broadcasting Co. made its prime-time TV debut by airing the premiere episodes of "Married... with Children" and "The Tracey Ullman Show" three times each.

In 1988, a 15-day hijacking ordeal began as gunmen forced a Kuwait Airways jumbo jet to land in Iran.
Ten years ago: U.S. mediator Anthony Zinni met with Yasser Arafat at the Palestinian leader's besieged West Bank headquarters on the bloodiest day of fighting since the beginning of Israel's week-old military offensive. The coffin of The Queen Mother Elizabeth was carried on a gun carriage through the streets of London to lie in state at Westminster Hall.
Five years ago: Fifteen Royal Navy crew members freed by Iran enjoyed their first night on English soil. A Greek cruise ship, the Sea Diamond, sank off an Aegean Sea island, forcing the evacuation of nearly 1,600 people; two French tourists went missing and were presumed to have drowned. FBI Special Agent Barry Lee Bush was accidentally shot and killed by a fellow agent as a stakeout team closed in on three suspected bank robbers in Readington, N.J. Darryl Stingley, a former New England Patriots player paralyzed during an on-field collision in 1978, died in Chicago at age 55.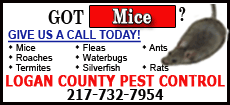 One year ago: Ivory Coast's strongman leader, Laurent Gbagbo (loh-RAHN' BAHG'-boh), remained holed up in a bunker inside the presidential residence, defiantly maintaining he'd won an election four months earlier even as troops backing the internationally recognized winner encircled the home. (Gbagbo was arrested six days later.) Texas A&M won its first national women's basketball championship with a 76-70 victory over Notre Dame.

Today's birthdays: Movie producer Roger Corman is 86. Country music producer Cowboy Jack Clement is 81. Former Secretary of State Colin Powell is 75. Country singer Tommy Cash is 72. Actor Michael Moriarty is 71. Pop singer Allan Clarke (The Hollies) is 70. Writer-director Peter Greenaway is 70. Actor Max Gail is 69. Actress Jane Asher is 66. Singer Agnetha (ag-NEE'-tah) Faltskog (ABBA) is 62. Actor Mitch Pileggi is 60. Singer-songwriter Peter Case is 58. Rock musician Mike McCready (Pearl Jam) is 46. Country singer Troy Gentry is 45. Singer Paula Cole is 44. Actress Krista Allen is 41. Country singer Pat Green is 40. Rapper-producer Pharrell (fa-REHL') Williams is 39.

Thought for today: "Power tends to corrupt, and absolute power corrupts absolutely. Great men are almost always bad men, even when they exercise influence and not authority, still more when you superadd the tendency or the certainty of corruption by authority." -- Lord Acton, British historian (1834-1902), in a letter written on this date in 1887
Copyright 2012 The Associated Press. All rights reserved. This material may not be published, broadcast, rewritten or redistributed.