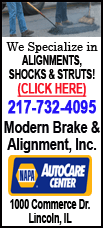 But anyone who remembers that magical Sunday at Augusta last year remembers so much more than the winner.
There was Rory McIlroy's meltdown, Tiger Woods' late charge, a leaderboard with eight different players on top during the back nine and a barrage of birdies that sent roar after roar echoing through those famous Georgia pines.
"When that putt disappeared on 18, honestly the last thing that went through my mind is that I made my fourth straight birdie," Schwartzel said. "It was, `I just won the green jacket.' `'
But forgive fans if they aren't swarming the South African when he tees it up Thursday, trying to become the first back-to-back winner at Augusta National since Woods in 2001-02. As was the case during last year's carnival-like final round, the golf world has an awful lot going on.
The free-for-all begins with Woods, who notched his first PGA Tour win in 30 months two weeks ago in Orlando, and is suddenly re-established as the favorite to win his fifth green jacket.
It includes McIlroy, who won the Honda Classic in March, but is better remembered for the resilience he showed last year by winning the U.S. Open by eight shots, two months after blowing the four-stroke lead he took into the last day of the Masters.
Phil Mickelson, world No. 1 Luke Donald, Steve Stricker and Hunter Mahan have all had wins early in the 2012 season.
Schwartzel, meanwhile, has moved into the top 10 based largely on his Masters victory. He started the year with a pair of top-5 finishes, but has missed the cut in his last two events.
"There's a lot of talk now," he said. "Tiger has obviously won again and he's really playing very good. Rory is playing well. Phil is playing well. Luke. All of the guys. But to me, I go about my business as I normally do, and I feel, and I know, if I play my best, I can compete with anyone."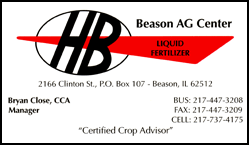 While Schwartzel tries to bring the third Masters title back to South Africa in five years, his countryman Ernie Els won't get that chance. Els' 18-year string of Masters appearances ended this year when he failed to qualify by the tournament's normal criteria and officials decided against extending him a special invitation.
"We expect him to be back with us shortly and often," Augusta National chairman Billy Payne said. "But after evaluating all of the circumstances, we chose obviously not to extend an invitation, but look forward to seeing him soon."
South Africa's most renowned golfer, Gary Player, will be reunited with Jack Nicklaus and Arnold Palmer on the first tee box Thursday morning, as the Big Three hit the ceremonial first shots, then sit back and watch the fireworks.