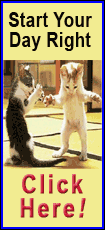 Then Kyle Lohse and the World Series champion St. Louis Cardinals went to work, and the place grew quiet.
Lohse held Miami hitless until the seventh inning and pitched into the eighth to help the Cardinals win the first game in Marlins Park, 4-1 Wednesday night.
The Marlins' new animated home-run sculpture never budged. It was the fourth inning before they even managed a baserunner, and by the time they scored in the eighth, they trailed 4-0.
"It's a good ballpark for a pitcher, obviously," Lohse said. "It's pretty hard to get it out."
New Marlins manager Ozzie Guillen was asked if the team's new home is a pitcher's park.
"For Lohse, yes," Guillen said. "But it's too early to say how the ballpark is going to play."
The crowd of 36,601 included newly retired Cardinals manager Tony La Russa, who quietly rooted for his former team from the press box.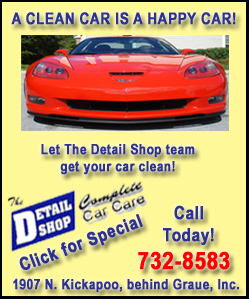 He watched Lohse retire the first 10 batters before hitting Emilio Bonifacio with a pitch. The runner was erased when Hanley Ramirez grounded into a double play.
Newcomer Jose Reyes singled for Miami's first hit to start the seventh, and Omar Infante scored the Marlins' run in the eighth on John Buck's double. Lohse went 7 1-3 innings, allowing only two hits and one run.
The right-hander led the Cardinals last year in victories and ERA but got the call for opening day only because ace Chris Carpenter is sidelined with nerve irritation that has caused weakness in his pitching shoulder.
David Freese, the World Series MVP, had a two-run single in the first inning to give Lohse the cushion he needed. Freese and Rafael Furcal each had three of the Cardinals' 13 hits.
"Tonight was fun," Freese said. "It's always nice to get the season going and to open up here, beautiful ballpark, the fans were excited about it and so were we."
Jason Motte earned the save with a one-hit ninth, completing the four-hitter and sending the Cardinals to the clubhouse to celebrate first-year manager Mike Matheny's debut win.
"We gave him a little water shower," Lohse said. "Most people go with the adult beverage but we went with the water."
Things were so bad for Guillen's team that Marlins ace Josh Johnson recorded the ballpark's first strikeout -- but as a hitter.
Johnson allowed 10 hits and three runs in six innings. The 2010 NL ERA leader was pitching for the first time since last May 16, when shoulder inflammation ended his year.