Back in January, the Sixers thumped Toronto 97-62 en route to a sizzling 20-9 start. Those days are over for the fading franchise. Elton Brand and Jrue Holiday had 20 points in Philadelphia's eighth loss in the last 12 games. The Sixers have lost their grip on first place in the Atlantic Division -- and are in danger of losing a spot in the Eastern Conference playoffs.
The good times are gone in Philadelphia and the sub-.500 Raptors were the latest team to roll over the Sixers.
Both teams played the night before, but while the Raptors beat Charlotte, the Sixers lost a tough one in Miami.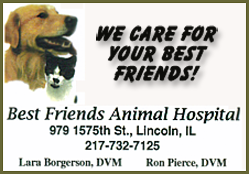 The Sixers' second-half fade reached a low point in the fourth when they scored only four points in the first 7 minutes of the quarter. They missed 13 straight shots in the fourth and scored only seven points. They scored only 22 points in the second half.
Bargnani's soft mid-range jumper stretched Toronto's lead to 11 points and the Raptors were on their way to their ninth road win this season.
The Raptors had opened up the game on 3s in the third. Alan Anderson snapped a tie game with one to make it 65-62 and Bargnani hit one as part of a rare four-point play for a 73-66 lead. The Raptors took an eight-point lead in the fourth and squashed a Sixers team devoid of the fun and sweet shooting that was so much a part of their mid-winter romp.
Andre Iguodala left Tuesday's game against Miami with a left eye bruise and wore protective goggles in the first half against the Raptors. He was scoreless and ditched them at the break. He wasn't much better without them, scoring six points. He was booed when he fired up an airball late in the fourth.
Igudoala has never really been embraced by the fans and didn't help the relationship when he told Sports Illustrated: "In Philly, it's not about who you are, it's about what you do for us.