Lincoln Heritage Museum welcomes author Jason Emerson for presentation and book signing
Send a link to a friend
[April 05, 2012] The Lincoln Heritage Museum, on the campus of Lincoln College, is hosting a presentation and book signing by historian and author Jason Emerson on April 15 at 7 p.m.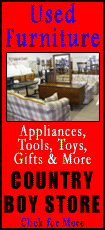 This presentation will be Emerson's first appearance in Illinois since his newly released biography on Robert Lincoln, Abraham Lincoln's oldest son. Entitled "Giant in the Shadows: The Life of Robert T. Lincoln," the new publication has been long-anticipated by the Abraham Lincoln scholarship community.

Although he was Abraham and Mary Lincoln's oldest and last surviving son, the details of Robert T. Lincoln's life are misunderstood by some and unknown to many others. With the last biography of Robert Lincoln published nearly a half-century ago, Emerson draws upon previously unavailable materials to offer the first truly definitive biography of the famous lawyer, businessman and statesman who became much more than merely the son of America's most famous president by making his own indelible mark on one of the most progressive and dynamic eras in United States history.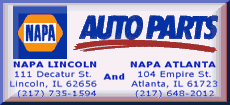 As a president's son, a Union soldier, minister to Great Britain and a U.S. secretary of war, Robert Lincoln was indisputably a titan of his age. Much like his father, he became one of the nation's most respected and influential men, building a successful law practice in the city of Chicago, serving shrewdly as president of the Pullman Car Co. and at one time even being considered as a candidate for the U.S. presidency.
Emerson has already garnered much praise for his book. Respected historian Wayne C. Temple said of "Giant in the Shadows" that it is "beautifully written" and calls the book "one of the best Lincoln books to appear in many years."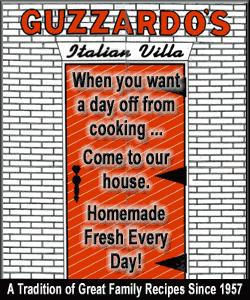 "Having had several conversations with Jason about this book," says Lincoln Heritage Museum director Ron Keller, "I can safely say that some of the conclusions that Emerson makes in 'Giant in the Shadows' will dramatically alter people's perceptions about the complex relationships that Robert had with his parents, Abraham and Mary Lincoln."
As an added interest to the Logan County region, Emerson notes in his book several references Robert Lincoln made to the city of Lincoln.
Jason Emerson is a journalist and an independent historian who has been researching and writing about the Lincoln family for nearly 20 years. His previous books include "The Madness of Mary Lincoln," "Lincoln the Inventor" and "The Dark Days of Abraham Lincoln's Widow, as Revealed by Her Own Letters." He lives near Syracuse, N.Y.
The presentation is free, and books will be available for sale afterward for $39.95 plus tax.

For more information, contact Keller at the Lincoln Heritage Museum at 217-732-3155 or rkeller@lincolncollege.edu.
[Text from file received from Lincoln College]