ISU (21-15, 6-3 MVC) is coming off a nonconference win over in-state rival Illinois Wednesday evening, after dropping two of three in its last Valley series last weekend at Southern Illinois. Senior pitcher Jordan Birch tossed a two-hit shutout against the Fighting Illini to lead Illinois State to a 1-0 win. Birch struck out six and did not walk a batter in the complete-game effort for her seventh shutout of the season. Junior Elizabeth Kay drove in the lone run of the ballgame with a sacrifice fly to center that plated fellow junior Lauren Kellar.

"Last night was a great ballgame, even though it was not the typical Illinois versus Illinois State game," said head coach Melinda Fischer. "It is usually a slugfest between the two of us, but this year it was a little bit different. Illinois is going through what we are going through from an offensive standpoint, and also from a pitching standpoint, as they have a player in Pepper Gay that has really stepped up and is doing very well. Elizabeth did a great job knowing what she needed to do in that situation with a runner on third, and she was able to drive in the run."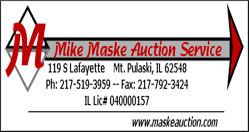 Sophomore Laura Canopy leads the Redbirds with a .344 average and a .460 on-base percentage, as she has drawn 12 walks and been hit by a pitch eight times this season. Junior Jhavon Hamilton enters the Evansville series hitting .319, and senior Liz Andrews boasts a .317 average to bolster the Illinois State offense. Kay has belted a team-high six home runs and leads the team with 21 RBIs.

Birch improved to 13-9 on the year with Wednesday's win over Illinois and lowered her ERA to 1.74. The Monroe, Wash., native has recorded 120 strikeouts and issued just 22 walks in 117 innings of work. Opponents are hitting just .196 against the senior righty, who has notched 33 strikeouts and walked just one in her last five starts. Fellow senior Megan Warner has posted a 7-5 record and a 3.92 ERA in 78.2 innings this season.

Evansville (9-22, 2-7 MVC) dropped two of three to Bradley last weekend in Peoria, winning the opener 5-1, before falling 6-0 and 2-1 in eight innings. The Purple Aces return 14 letter winners, seven position starters and all four pitchers from last year's team that went 12-42 overall and finished ninth in the Valley with a 6-21 mark. UE was tabbed ninth in season's MVC Preseason Coaches' Poll and are under the direction of third-year head coach Mark Redburn.
"Evansville is a team that has a lot of good players returning," Fischer said. "They are a team that we do not see very often outside of the conference schedule, so we really do not know a whole lot about them. Mark has done a great job of not only increasing his program's wins, but also increasing the amount of quality players he is bringing into the program. I think they are a very quality team, and we have got to be ready for them this weekend."
UE is hitting .252 as a team and is led by Kayla Fortner, who is leading the league with a .429 batting average. Fortner also sits second in the Valley with nine doubles and a .682 slugging percentage to go along with a team-high 24 RBIs. Amy Gaertner is second on the squad with a .314 average and 19 RBIs and leads the squad with four homers.

In the circle, Sarah Patterson has been the top starter for the Purple Aces and enters the weekend with a 6-10 record and 4.14 ERA. Patterson has notched 67 strikeouts in 88 innings and has recorded the lone shutout this season for UE. Taylor Perry and Kendall Kautz have each started six games for Evansville, with Perry owning the better ERA at 3.93 with a 1-4 record and 30 strikeouts in 51 2-3 innings of work. Kautz is 1-5 in the circle with a 4.65 ERA in 40 2-3 innings. Emily Morris has appeared in nine games and tossed 18 2-3 innings for the Purple Aces, making two starts, and has a 1-3 record and a 3.82 ERA.
Saturday will be Reggie's Kids Day at Marian Kneer Stadium, as well as Youth Softball Day. Following Saturday's doubleheader, kids will be able to run the bases. Two former Redbird greats will serve as Redbird ambassadors this weekend, as April Schermann will be in attendance at Saturday's game and Abby Olson will serve as Saturday's ambassador.
[Text from news release from Dustin Hall, Illinois State University]