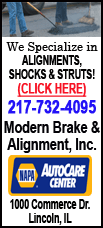 The cheers didn't last. The lead didn't either.
A new beginning had a familiar feel as the Cubs dropped their opener.
Stephen Strasburg dominated Chicago for seven innings, and Ian Desmond singled in the go-ahead run in the ninth on a windy Thursday to give the Washington Nationals a 2-1 win over Chicago.
"It hurts because we lose today," Dempster said. "We want to win every day we're out there, but especially opening day when you're at home in front of all these great fans. That's what hurt."
Strasburg allowed one run and five hits, including an RBI single to Marlon Byrd in the fourth. He was pinch hit for in the eighth, when Kerry Wood forced in the tying run with three straight walks, and did not figure in the decision.
Washington went ahead in the ninth when Chad Tracy hit a two-out double off the right-field wall against Carlos Marmol (0-1), and Desmond followed with his third hit.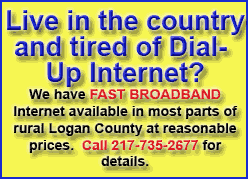 Strasburg struck out five and walked one. He reached 98 mph when he struck out Starlin Castro in the sixth.
Dempster, making his fourth opening start, was just as dominant on a day when the wind probably kept several shots by both teams in the park, striking out 10 in 7 2-3 innings.
Chicago started its first season since Epstein was hired away from Boston in hopes of helping the Cubs win their first World Series title since 1908.
Tyler Clippard (1-0) worked a scoreless eighth to win in relief. Brad Lidge gave up one-out triple off the right-field wall by Ian Stewart in the ninth but got the save in his Nationals debut when pinch-runner Joe Mather was thrown out trying to score on a grounder to third and Byrd ended the game by taking a called third strike.
Dempster allowed a single by Desmond on the game's first pitch, then didn't allow another hit until Desmond singled with one out in the eighth. Dempster left to a standing ovation after striking out Danny Espinosa and apparently did not lobby to stay in the game.
"He actually said something comical," new manager Dale Sveum said. "He said `Yeah, it's not a bad move. I think if it was calm day, (Ryan) Zimmerman would have had 900 feet of home runs.'"
Wood came on and walked Ryan Zimmerman, Adam LaRoche and then Jayson Werth on a 3-2 pitch after getting ahead 0-2, sending a loud groan through the ballpark.
"There were a couple that could have gone either way," Wood said.