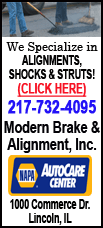 Lee Westwood never got caught up in the pressure cooker.
One of the best players to never win a major took the lead after the first round for the first time in his career, shooting a stress-free 5-under 67 on a day when Woods couldn't control his driver, Mickelson spent time tromping through the scrub and the man who led for most of the day, Henrik Stenson, closed out his day with a quadruple-bogey meltdown that sent him tumbling down the standings.
"Just trying to cruise my way into the tournament today and get in a good position and then hopefully stay there," Westwood said.
He finished with a one-shot lead over Peter Hanson and 2010 British Open champion Louis Oosthuizen, and another shot in front of a group of six that included Bubba Watson and Ben Crane.
McIlroy, expected to be part of a two-man show with Woods, opened the day with a double bogey and spent the rest of the round scrambling to get in the red -- something he finally did with a birdie on No. 18 to close at 71.
"I wouldn't quite say it was a soap opera, but it wasn't the best, obviously," he said, after hitting only six of 14 fairways. "It wasn't the start that I would have liked to have got off to."
Westwood, meanwhile, looked to be in his comfort zone. He knows how to compete at majors, with six top-three finishes since 2008. At Augusta two years ago, he was the leader heading into the final round. On that day, he three-putted the ninth green to lose the lead and ended up as a bit player while Mickelson won his third green jacket.
Westwood's methods after all these close calls?
"When you're in contention and don't finish it off, you go home and assess what you didn't do and what you can improve," he said. "And that's what I did."
On this day, his plans worked. He rattled off four straight birdies from Nos. 5 through 8, and didn't face a putt of longer than 10 feet on any of them.
Easy when it's going that well.
Woods, Mickelson and the rest never enjoyed that feeling on a damp day that was built for scoring, save some tough pin positions and all the mud on the ball.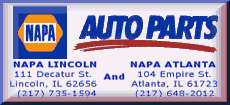 It started on the very first swing for Woods, who hooked his shot into the pines on No. 1, then into a creek far left of the fairway on No. 2. He scrambled to save par both those times and steadied himself through the middle of the round, spending some time at 2 under and near the top of the leaderboard.
But he couldn't overcome errant tee shots on Nos. 17 and 18. He finished with a pair of bogeys -- the one on 18 coming after he dropped from an unplayable lie for a penalty stroke and saved the 5 from the woods.
He said he eked everything he could out of a day that felt bad from the moment he stepped on the driving range.
"Old patterns," he said. "Some of my old stuff from a few years ago. I'm trying to work through it. Every now and again, it pops up and today it popped up again."