"You look forward to it all season and when you get here again, you smell the hot dogs cooking and it's the best thing in the world," he said Thursday.
With a nod to the past and a glimpse at the future, baseball returned across America. Under sunny skies, too, with nary a snowflake in sight.
It really was Opening Day III. Oakland and Seattle officially started the season last week in Tokyo, and the Miami Marlins debuted their splashy new park Wednesday night.
In Cleveland, it almost felt like a doubleheader. The Toronto Blue Jays beat the Indians 7-4 in 16 innings, making it the longest opener in major league history.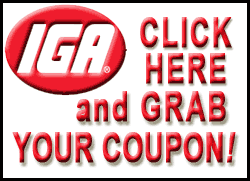 Six more games were on tap, and new Boston manager Bobby Valentine was eager to get going.
"It's opening day and there's only one opening day. It's a very special day. It's the start of something new," he said.
Looked that way at Petco Park in San Diego, where the Padres hosted the Los Angeles Dodgers. That's where Magic Johnson, part of the group that's buying the Dodgers, sat with outgoing owner Frank McCourt and chatted away.
There was plenty of pomp elsewhere -- plus top performances by Justin Verlander, Roy Halladay and other aces.
At Citi Field, the New York Mets began the afternoon by paying tribute to late Hall of Fame catcher Gary Carter. At Great American Ball Park in Cincinnati, Pete Rose and Joe Morgan stood together.
And at Wrigley Field, the Cubs crowd howled when comedian Bill Murray ran around the bases, slid across home plate and then bounced the ceremonial first pitch.
After that, the real arms amped up.
Stephen Strasburg pitched seven dominant innings and the Washington Nationals, with more than usual high hopes on opening day, beat Chicago 2-1.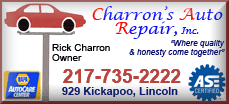 "We've been chomping at the bit to get out there," said Ian Desmond, who singled home the go-ahead run in the ninth inning.
Verlander looked every bit the AL MVP and Cy Young winner as he blanked Boston Red Sox for eight innings. Even after Detroit closer Jose Valverde blew a save for the first time in more than a year, the Tigers wound up with a win in the bottom of the ninth.
Johan Santana also began in style. The two-time Cy Young winner missed last season while recovering from shoulder surgery, but looked sharp in helping pitch the New York Mets past Atlanta 1-0.
Same tight score in Pittsburgh, where Halladay led the Philadelphia Phillies past the Pirates. Most everywhere, runs were hard to come by.
"Long way to go, but it's good to get that first one under your belt and have it be a good one," Verlander said.