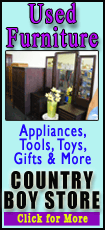 Rory McIlroy insisted otherwise, and you have to give him his due because so far in his young career he's been nothing but honest when it comes to his golf.
He answered every question when his meltdown on No. 10 in the final round last year cost him the green jacket almost everyone thought he would win in a runaway. And he stood his ground Thursday when his first tee shot into the trees on the right led to a double bogey and must have brought back memories of the nightmare.
Nothing more than a technical issue, he said. Just wasn't releasing the club.
Well, except maybe the tee shot on 10, where the collapse began last year with a tee shot so far left he almost had to play it out of the living room of one of those cottages where the wealthy entertain each other. That one, it turns out, went right for a reason.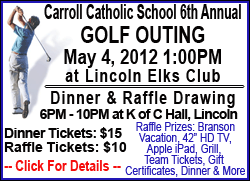 Told you the kid was honest.
"I was definitely erring more on the right-hand side," McIlroy said. "It was nice to walk off there with a four to get that out of the way and move on."
The player almost everyone believes is the heir apparent to Tiger Woods played a lot like Woods in his opening round, staying patient when things seemed to be going badly almost every other hole before finishing up with a pair of birdies for an improbable 1-under 71. It was the kind of round he needed to grind out a year ago to close out a Masters he led by four shots, when the 80 he ended up signing for left him near tears.
Turns out, the runaway that eluded him at this major was waiting for him at the U.S. Open. And he showed Thursday that the lessons he learned from both remain with him now.
"It comes with experience," McIlroy said. "I'm not trying to force it knowing it's only the first round of the tournament. There's another 54 holes to go and you have to remember that."
Woods was already on the back nine and a bunch of players were already in red figures when McIlroy teed off in the next-to-last group of the day. He not only hit his drive into the woods on the right, but compounded his mistake by 3-putting for a double bogey 6.
His tee shot on the second hole went even farther right, nestling on some pine needles next to a small tree. This time, though, McIlroy had an opening between two large pine trees and he slashed a 3-wood next to the green for an up-and-down birdie that helped settle him down. The rest of the round was just as erratic, including an iron into Rae's Creek on No. 13. But when it was over, he had a number in red and a rosy outlook for the rest of the week.