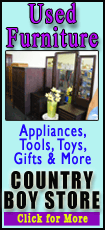 Carmelo Anthony scored 19 points, and Tyson Chandler had 12 points and 12 rebounds to lead New York past a Magic team that appears to be sliding headfirst back into the soap opera that has trailed center Dwight Howard all season.
Magic coach Stan Van Gundy on Thursday morning said he had heard from top team management officials that Howard has previously requested that he be fired. Affected or not by the comments, Howard and his teammates trudged their way to a season-high fifth straight defeat.
"My job security is not what is important right now," Van Gundy said after the loss, downplaying his earlier comments. "What Dwight wants is not what's important right now. What's important is we focus on getting better as a team. It's not like we've played five awful games in a row."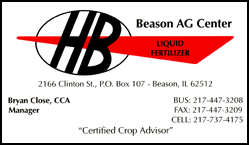 Earlier in the day, Howard denied that he's made such demands of the Magic brass, echoing previous comments throughout the season. After the game he brushed aside any mention of a rift between him and his coach.
"I'm not gonna talk about that," Howard said of the incident.
Howard's game was off throughout the night and he finished with only eight points and eight rebounds. Jason Richardson scored 16 points and Glen Davis 15 to lead Orlando.
Lost in all the Magic malaise, though, might have been one of the Knicks' better recent efforts, and definitely one of the best since they lost both center Amare Stoudemire and point guard Jeremy Lin to injury six games ago.
Lin is out for the season and Stoudemire remained sidelined Thursday, but Chandler and the New York reserves filled in the gaps in picking apart the Magic for the second straight meeting. J.R. Smith and Toney Douglas each added 15 points for the Knicks, who won for just the third time in their last 13 visits to Orlando. New York also hit 13 3-pointers.
"It was a total team effort," Knicks coach Mike Woodson said. "We didn't collapse like we did in the fourth quarter (in a loss Tuesday to Indiana), going in up (17). I've got to say that they learned something from the film session. They rebounded well. To come back in here and beat this team ... I think Stan has done an excellent job over the years that he's been here.
"And this year he's had a good season with this ball club. It's a big win for our team."
The Knicks improved to 28-27 and more importantly continue to hold onto the eighth and final playoff spot in the Eastern Conference.
Douglas, who has spent a great deal of time on the Knicks' bench this season, said it felt good to have the kind of game he knows he is capable of. He had his highest scoring output since December.
"We're not a real big team in the second unit, so we gotta get up and push the ball, create and kick," Douglas said. "...It means a lot. Every game is important, especially in our conference. We blew a 17-point lead in the fourth quarter against Indiana. So we played all four quarters tonight. That was the key."