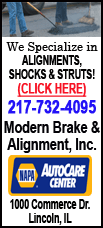 Setoguchi's glove-side shot was the only one that went in during the skills contest. Josh Harding made 22 saves and was unscored upon after midway through the first period when Jamal Mayers gave the Blackhawks an early lead. The Hawks had only two shots on goal over the last 25 minutes of the game, one in the third.
Their struggling special teams didn't help. The Wild gave them four power plays over the first two periods, including a five-minute man-advantage situation, but the Blackhawks didn't score on any of those. Then their penalty kill let in a late goal.
Bryan Bickell's slick tip-in of a blue line slap shot by Niklas Hjalmarsson would've given the Blackhawks a two-goal lead midway through the third period, but the score was waved off after a video review because Bickell's stick was too high. Blackhawks coach Joel Quenneville, his arms folded across his suit jacket, just shook his head on the bench after hearing the call.
That became more critical when defenseman Marco Scandella, who set a Wild franchise record with more than 33 minutes of ice time, sent a slap shot toward Blackhawks goalie Corey Crawford. With Clutterbuck tangling for position with Duncan Keith, the puck glanced off Clutterbuck and in to tie the game with 3:12 left.
Entering the game, the Blackhawks were 23rd on the power play and 28th on the penalty kill in the league.
The Blackhawks have put that nine-game losing streak they skidded through two months ago in the past, not to mention those decade-long doldrums of bad hockey and barren United Center seats.
With their fourth straight playoff appearance already clinched, they're bringing plenty of momentum to their chase of a second Stanley Cup championship in three years.
They'll have to start away from home, thanks to Nashville's win at Dallas. The Predators have 102 points. Detroit lost to New Jersey, so the Blackhawks (99 points) can still finish fifth by beating the Red Wings (101 points) on Saturday afternoon.
An extra road game shouldn't be so bad for the Blackhawks, who are 5-1-2 in their past eight games away from home. And if they lose to the Red Wings on Saturday and finish sixth, well, that means a first-round matchup against a potentially weaker Pacific Division winner than one of their rivals in the packed, stacked Central Division.
More important than site or foe, though, is the return of captain Jonathan Toews, who missed his 21st straight game because of a concussion. He has been practicing with the team and could play on Saturday, but his absence always leaves a void.
With forwards Andrew Brunette (lower-body injury) and Dave Bolland (upper-body injury) also out, Mayers and his fourth-line mates were more of an offensive asset than usual.